Building a home, even if you never swing a hammer, is a daunting task. But like a journey of a thousand miles, it begins with a single step.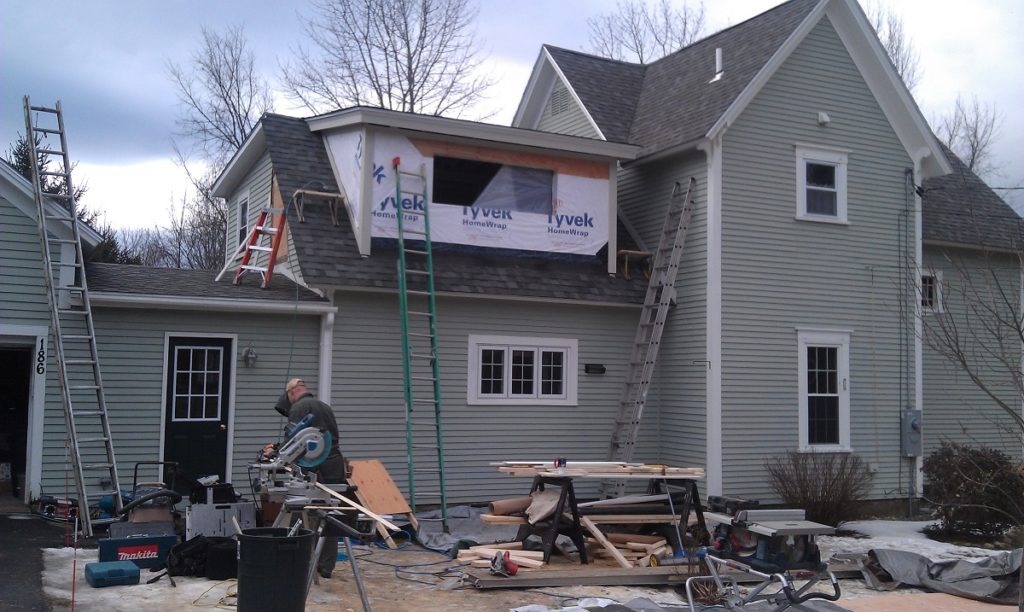 In fact, there are just 10 steps to building a home. Breaking down the process will prevent being overwhelmed by the whole. Not all these of steps apply in every case, so your journey might be a little shorter and less expensive.
Have the Land Surveyed
Purpose: To determine the physical boundaries of the property. This ensures the building site meets setbacks, the required distance from property lines.
Cost: $1,000 or less when a development has been surveyed and the cost is spread over many lots; $1,500-$2,500 for a survey for a single property.
If you're building in a neighborhood, the survey has probably been done. Its cost was rolled into the lot cost. The developer can provide the survey, if it isn't among your closing documents.
Determine a Budget
Purpose: To find the right balance between the size of the home you intend to build and the materials you want to use.
If your budget is $250,000, for example, you can build a 1,500 square foot home with mid-grade and high-end materials or a 2,000 square foot home with builder-grade and mid-grade materials.
Cost: $0 to $5,000. If you enjoy researching materials and their cost, this step costs nothing.
Websites are available with accurate pricing for roofing, siding, flooring, windows and every other interior and exterior component.
If you'd prefer working with a design consultant who has a good grasp on pricing, their fee can be $5,000 or more depending on how much time it takes. Average fees are $1,500 to $2,500
Note: Our guide to itemized costs for building a new home from planning to completion is the most comprehensive of its kind.
Start Shopping for Materials
Purpose: To choose materials within your budget that fit your design scheme and work well with one another.
Starting this process early gives you time to browse options online and in magazines, in local design and building centers, at home shows more. You'll get a feel for the look of the home you'll truly love.
Cost: You can go this alone for free or make it part of your consultation with a professional. We recommend at least starting the process by yourself.
Narrow flooring, windows, siding, kitchen components and more to your favorites. Then, if you wish to, get assistance from a designer in making final decisions. Designers charge $100 to $300 per hour based on their reputation.
Create Plans for your Home
Purpose: To develop working plans, or blueprints, the detailed drawings used by builders. The footprint, exterior elevations and interior dimensions are included in great detail.
Cost: $450 to $3,500+. If you're willing to use one of thousands of pre-made plans available, they can be ordered online for $600 to $1,000 from house plan sites. Working with an architect for a custom design costs $1,750 to $2,500 for most homes.
Locate the Best Building Site
Purpose: To determine a building site with suitable soil conditions for construction and one that provides you with the best views the property offers.
Note: If the land has never been tested for whether it is buildable, this is the first step to take!
Cost: $0 to $2,000. If your lot is in a development, then soil suitability has been determined, and approval documents for building should be available with the city or county building office.
Rural lots have to be perc-tested ($200-$500+) to determine if the land is buildable and where the well and septic system should be located. If this hasn't been done by the seller of the property, you'll incur the cost.
Create a Site Plan
Purpose: To show local building officials proposed changes to the property.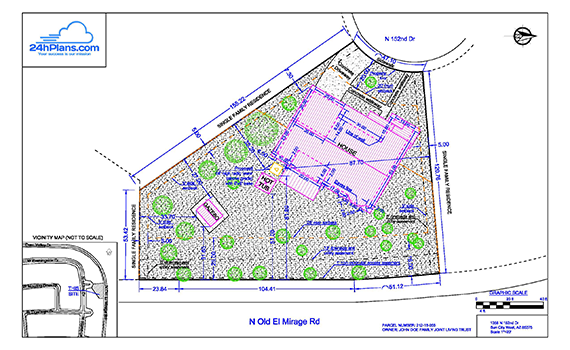 The site plan, or plot plan, shows property lines and the location of the home with its distance from nearest boundaries. Many additional details can be included based on local requirements. Site plans are our specialty.
Cost: $100 to $1,200 based on who creates the plan. The plan will look the same whether you have it done by the professional drafters at 24Hplans for as little as $150 or you pay an architect or engineer more than $1,000 for the same work.
Submit Application to Build
Purpose: To get approval to build from your local building department, which might be called the development department or similar name in your community. Officials will want the site plan, building plans and soil testing information, if applicable.
Cost: $100 to $250. This is just approval of your plans to build. Permits come later.
Have a Driveway Staked and Started
Purpose: To select a driveway location. This is critical when the terrain is rolling. A position for the driveway must be chosen with the best site lines for the person entering the road from the driveway and for drivers approaching the driveway.
An official will determine the position and stake the driveway. If a ditch runs along the road, a culvert might be placed in it with 5 to 10 yards of gravel securing it in place and bridging the ditch.
Cost: $75 to $200 if just staked; $500 to $1,500 with a culvert and gravel.
Hire a Builder
Purpose: To find the best contractor for the job. We recommend interviewing at least three builders. Show each your plans and request an estimate for the work.
Find out when they can start the project and an estimated completion time. Review each contractor's license and documents related to liability and worker's compensation insurance.
The contractor should be bonded too, so that if it doesn't complete the work for any reason, you'll be compensated for the purpose of hiring another contractor to complete it.
Cost: $750 to $3,000. Contractors say, "guesses are free." Most charge for detailed estimates.
Producing an accurate estimate takes many hours, so paying $250 to $1,000 per estimate is reasonable, based on the size and complexity of your home.
Get Permits
Purpose: To secure permits needed to complete each aspect of the work. Permit cost includes inspections of each system as the work progresses.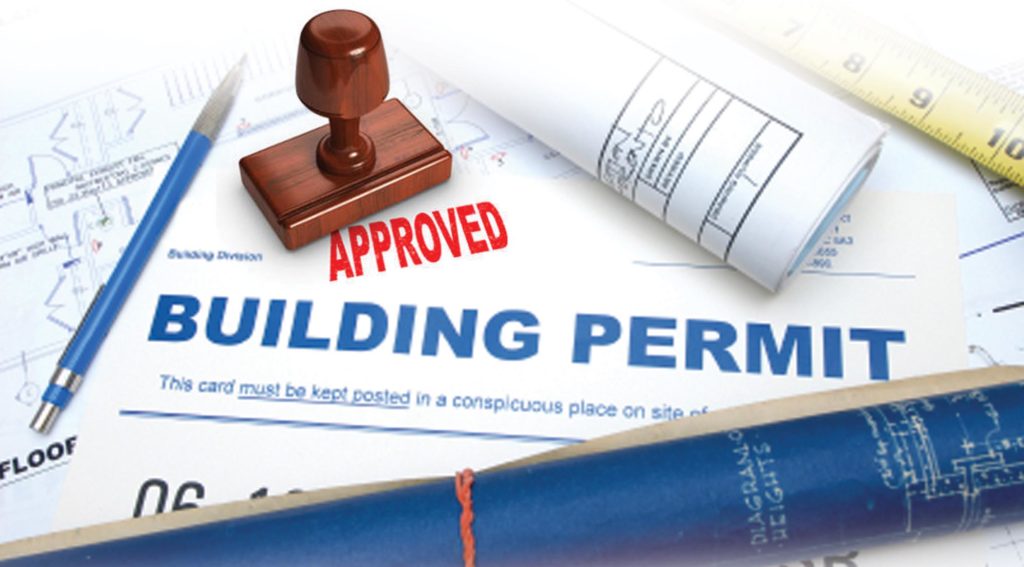 When the Final Inspection is passed, you'll receive an Occupancy Permit.
Cost: $2,400 to $4,800 with an average of about $3,500 in most communities.
These 10 steps to planning home construction are your keys to success. There will be bumps and glitches, as there are in every home build, but following this plan will minimize their number and impact.
All the best from 24h Plans as you plan your home.
We're here to help with a professional, affordable site plan when you need us.
Note:
24hplans has team of highly-trained, professional architects and drafters who can prepare any kind of site plan in the shortest amount of time possible, so that you can easily obtain that building permit and get on with your project. Use the promotion code: 24hplans-20off to get a 20% discount off any package. — Please note this is a limited time offer, exclusive to the readers of our blog. This offer is not being advertised anywhere else.