Spring is just around the corner, which means that now is the perfect time to start planning to tackle your next major home improvement project! 😉 With that being said, here the top 20 big ticket home improvement ideas, plus their costs including materials and professional installation.
1. Building a Garage: Detached vs. Attached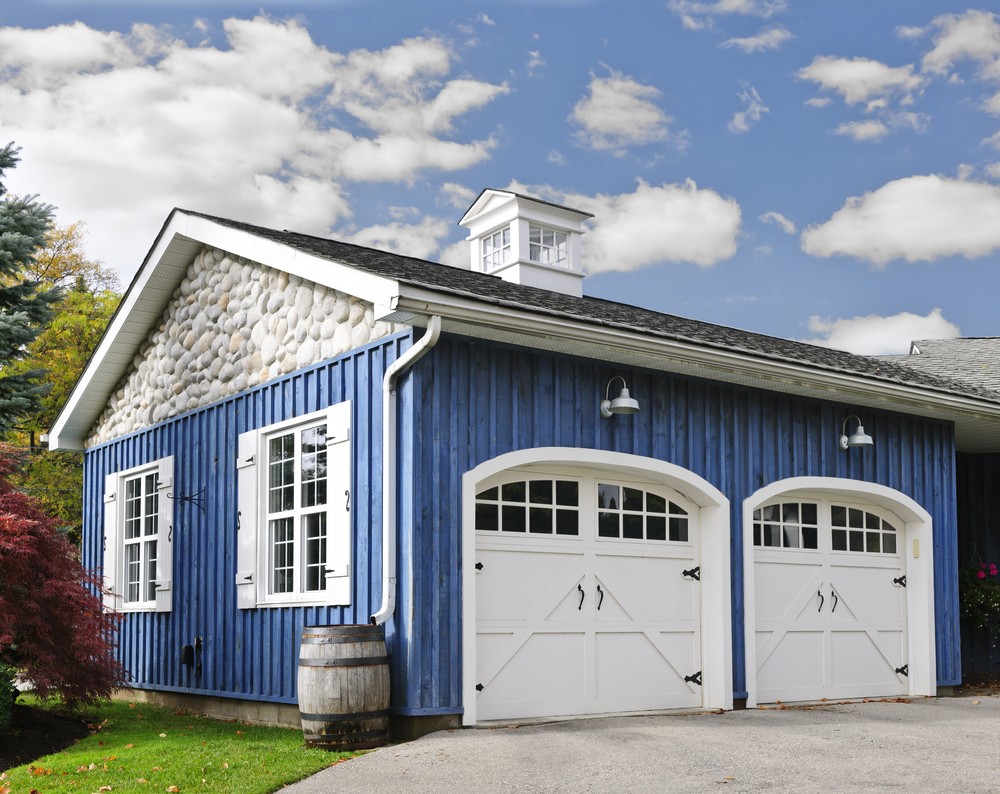 There is one important consideration to take into the account: building an attached vs. a detached garage. All things being equal a detached garage will cost more to build vs. an attached one. If you opt for a detached garage, expect to pay between $25,000 and $45,000 for labor and materials.
However, on top of that, you may also have to plan for additional expenses for plumbing, electrical wiring, and heating, if you want to use the garage for more than just storage purposes. The average cost to build a detached garage is $40-$50 per sq. ft.
An attached garage is generally less expensive to build, and you will probably save some money on making the garage livable, because it's close to your home's electric wiring and plumbing pipes. Total costs to build may vary between $15,000 and $30,000.
A Note on Building Permits: If you are planning a major remodeling upgrade, then it's important to note that in many cases it may be necessary to provide a site plan in order to obtain various home building permits from your city hall or township.
You can turn to 24h Plans to get a custom site plan drawing prepared for your dream home in less than 24 hours by our team of experienced architects and drafters. Use the promotion code: 24hplans-20off to get a 20% discount off any package. Use the promotion code: 24hplans-20off to get a 20% discount off any package. — Please note this is a limited time offer, exclusive to the readers of our blog. This offer is not being advertised anywhere else.
2. Adding a Sunroom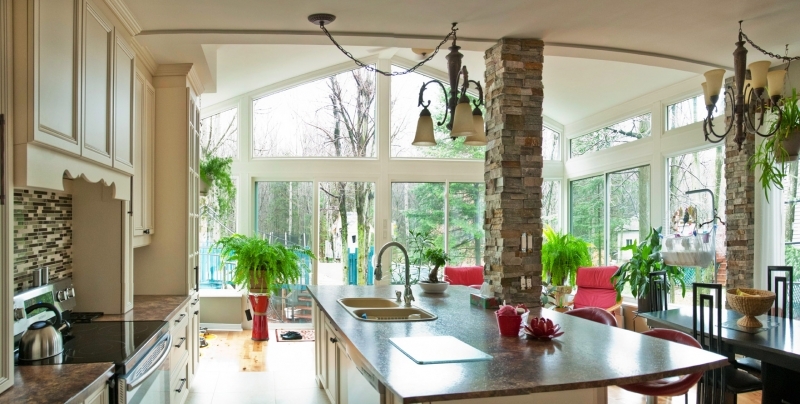 via Chesterfield Fence
A sunroom allows you to enjoy more natural light while being protected from extreme heat and bad weather. It is understandable that bigger sunrooms will cost more than average sized ones, meaning that you may have to pay anywhere between $25,000 to $75,000 depending on its size, the scope of work and desired amenities.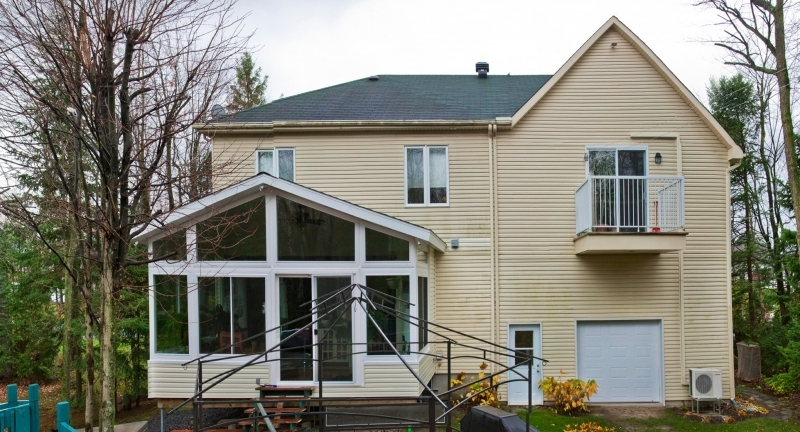 According to the Remodeling Mag, when building a four seasons room with footings and slabs-on-grade foundation, it can cost up to $70,000-$100,000. Thus, the estimated average cost per per sq. ft. can range from $100 to $350 for a 200 sq. ft. sunroom.
Contractor Quality vs. Cost Note: Before we get into average home improvement and remodeling costs, you should know that costs will vary greatly depending on your location. For example, expect to pay more if you live in a major city or densely populated coastal area.
All of you who live in smaller towns in the Midwest or the South (think Georgia, Alabama, South Carolina) will probably enjoy lower-priced home improvements. Either way, it is not wise to choose the first contractor that comes your way. Instead, you should carefully research and interview every contractor to make sure they do quality work and stand behind their products and services.
3. Adding a bedroom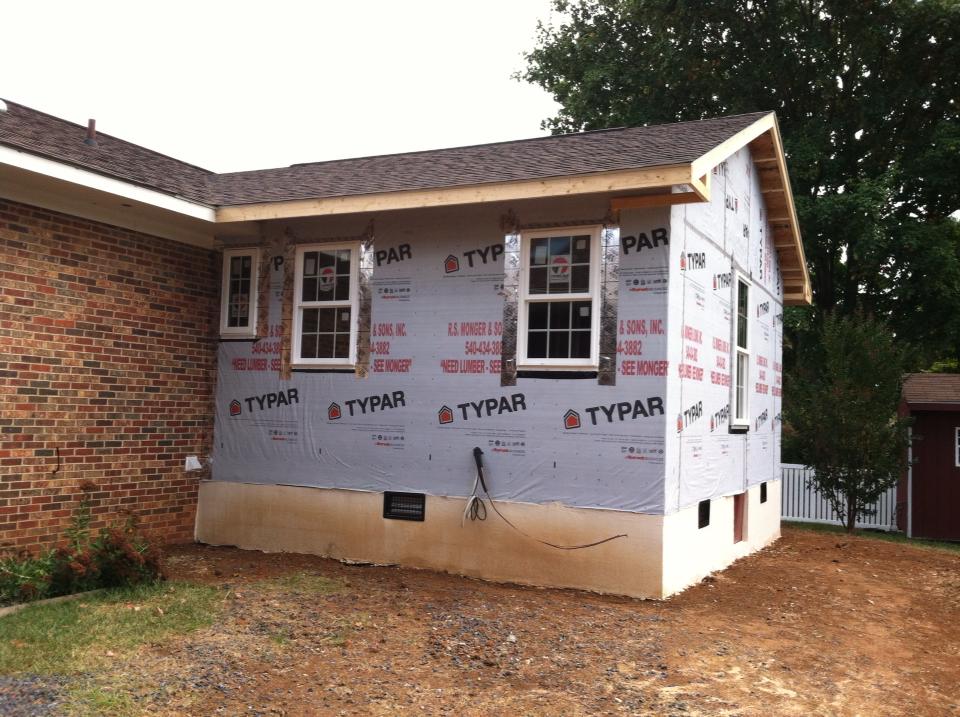 via Harrisonburg Architect
Perhaps a child is on his way into this world or maybe you just want a guest room. No matter your reasons, an extra bedroom comes in handy and it's not that difficult to build. The estimated price per sq. ft. is $150 and $250. So, an average 120 sq. ft. bedroom would cost at least $18k. It is a major investment, but it could make your house more versatile and valuable.
4. Integrating a PV Solar Power System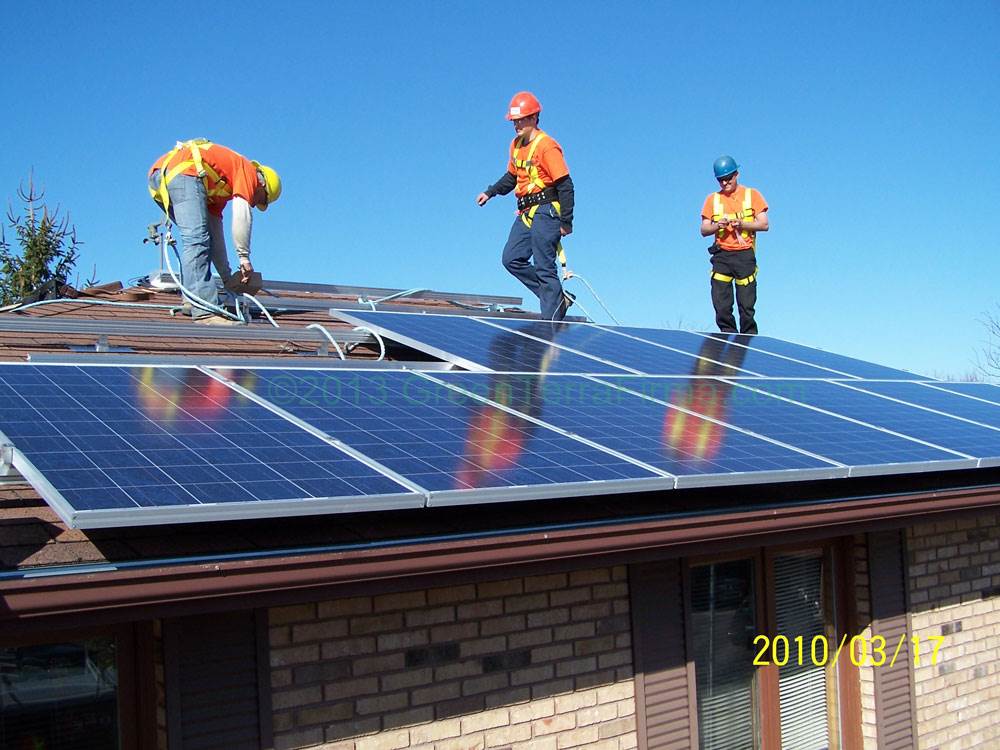 via Green Terra Firma
Solar power has turned the corner in becoming more affordable and hence more viable as a way to generate energy for domestic uses.
Photovoltaic solar panels are quite popular in sunny states such as California, Oregon, Florida, and Texas, but it's a myth that you can't install them in areas where the sun is not so bright.
Expect to pay about $15,000 for a 5kW solar power system, with an average cost per watt of $3.00 before the 26% federal solar investment tax credits. You could get 100% return on your investment in 8 to 10 years.
5. Adding a Dormer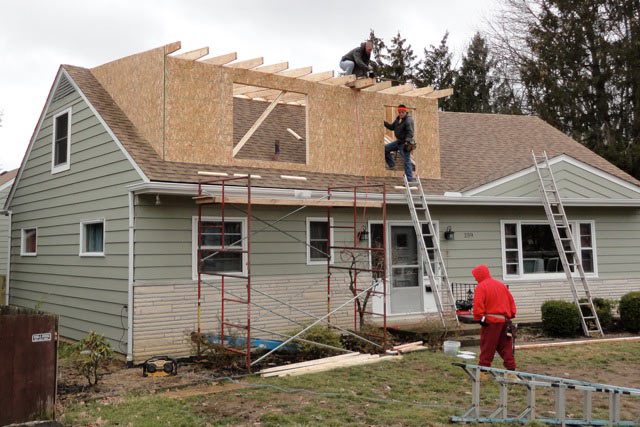 via Remodeling Columbus
Do you need more living space? Adding a dormer to your house can be a viable solution, especially if you have to replace your roof soon, anyways. Building a dormer will likely require replacing a roof as part of the whole process.
For the hassle though, there are some compelling benefits to consider. Dormers look great and can provide additional living space. Besides, your children could soon be old enough to have their own separate bedrooms. Expect to pay anywhere from $80 to $120 per sq. ft. to add a dormer to your property.
6. Building a Deck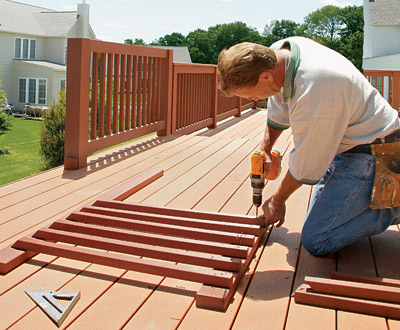 via Your Deck Doctor
Building a deck can improve the curb appeal of your house, while also making your outdoor space a lot more enjoyable. You can add some patio furniture to enjoy the quiet of your backyard, while sitting in a comfortable outdoor sofa.
There are simple deck designs that may cost as little as $50 per sq. ft. to build and more complicated ones that can cost $150 per sq. ft. to build. This number also depends on what materials you choose for the deck.
7. Expanding your Kitchen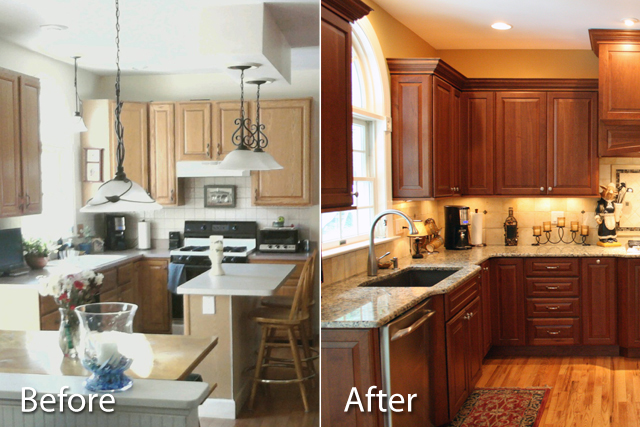 via Kelly Fradet
Are you tired of cooking in a small kitchen and bumping into appliances all the time? Perhaps it's time to expand it! 😉 This can be done by either removing a wall or by expanding the kitchen outside. The second option will obviously be more expensive, since it involves building additional structure which will cost anywhere from $80-$200 per sq. ft.
The first option, though can be as simple as tearing down a wall: $2,500 for a non-load bearing wall and as much as $15,000 for a load bearing wall. After that you might have to change the interior design so that the furniture and appliances fit in the new space.
Overall a new kitchen may cost in anywhere from $25,000 to $75,000 depending on how luxurious you want it to be. Please note: you will probably need a floor plan to obtain the building permit for any interior home improvement involving floor plan changes. More info here: https://www.24hplans.com/product/2d-floor-plans/
8. Installing a Ground Source Heating and Cooling System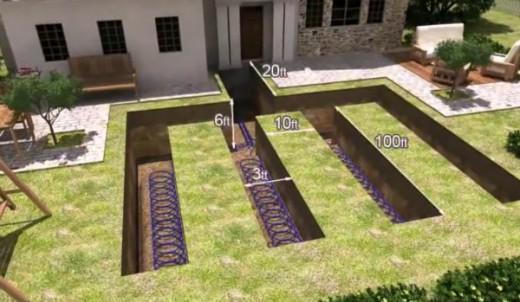 via  Green Building Elements
If you want to switch to an energy efficient heating option and reduce your bills at the same time, you should consider geothermal heating. This basically consists in installing a special type of loop into the ground. The price per ton is estimated at $5k, but it can get as much as $25k.
9. Adding a second Bathroom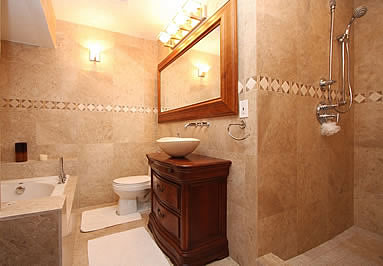 via Mimott
Are you tired of getting annoyed in the morning when the bathroom is occupied? This is a real life problem for a family of 4 who live in a house with a single bathroom.
The costs for adding a second mid-sized bathroom are $15,000 to $35,000. The price includes a shower, a toilet and a basin. If you want a tub and new floors expect to pay $10,000-$15,000 on top of that.
10. Waterproofing your Basement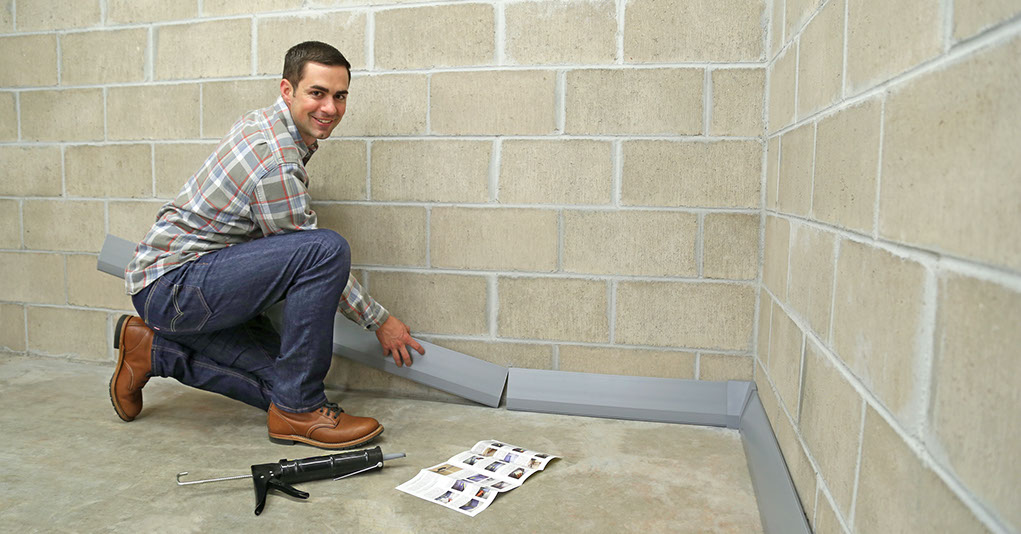 via EverDry Grand Rapids
Floods are a real problem in certain areas of the country and it can be bad for the house foundation as well as your own health. Hire a professional to waterproof your basement for minor problems. This will cost only around $250. However, the costs for a serious waterproofing project are estimated at $7.5k, or $10 per sq. ft.
11. Changing the Existing Floor Plan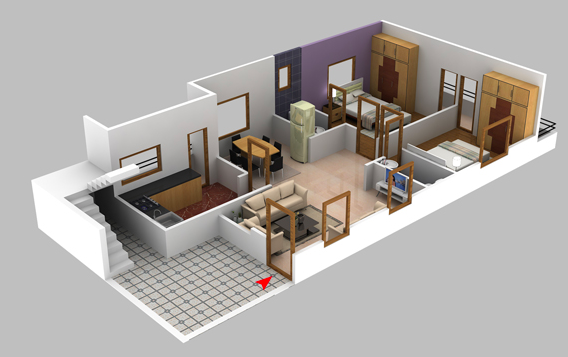 via Prakruti Avenues
Perhaps you got bored with the way your house looks and feels and you need a change, or maybe you want more space in the living room and less in the kitchen. Regardless of your reasons, it is possible to modify an existing floor plan. But, it can be tricky, especially if you have to tear down any load-bearing walls. — This home improvement project may require the attention of an architect, which could costs anywhere from $1,000 to $5,000.
The price of the project itself depends on what changes you want to make. It can be as high as $100k, if you want to make major changes. More info on 3-D Floor Plans: https://www.24hplans.com/product/3d-floor-plans/
12. Adding a Second Story to your House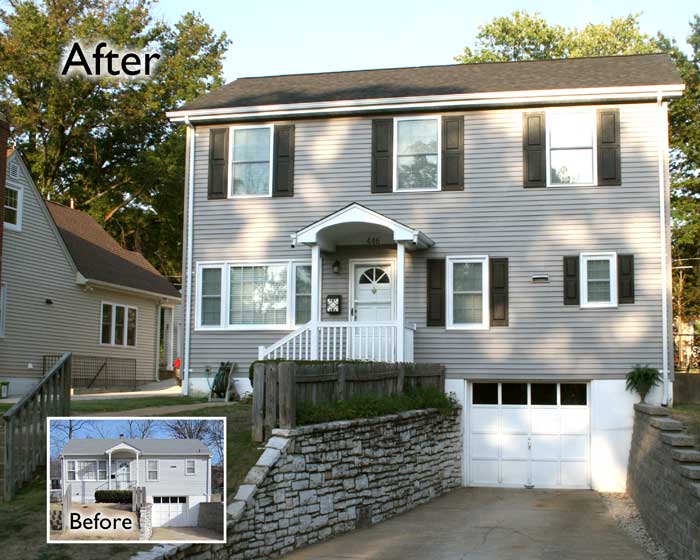 via Agape Construction
Adding a second story to your house is not cheap and it is certainly not a DIY project. It might be less expensive to expand the house on the ground if you have enough space rather than building up. The cost is estimated at $100-$300 for a typical addition of 2-3 bedrooms, a bath and a staircase.
Still, in some places, you will pay as much as $400-$500 per sq. ft. So, don't be surprised if the bill is as high as half a million dollars for a 1,500 sq. ft. addition.
13. Building an In-Ground Swimming Pool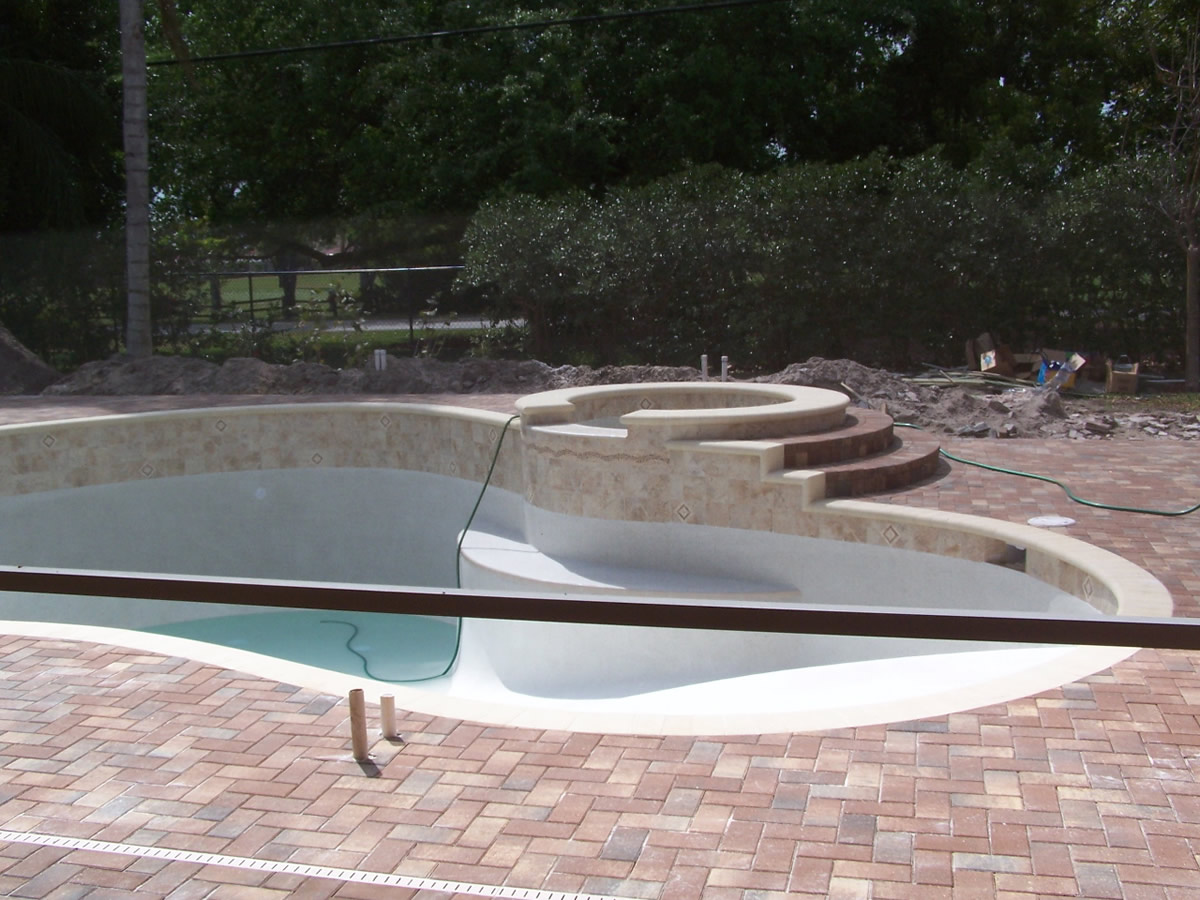 via Suncoast Custom Pools
Having a pool makes your property look amazing, not to mention the tons of fun you will have during the summer. Above ground pools are considerably cheaper but they don't have the same aesthetic impact, at least not if you don't build a deck around them.
Anyway, the average cost for building an in-ground pool is estimated at $55k, according to HomeAdvisor. Still, you can pay as much as $100k+ if you want a big fancy pool.
14. Replacing the Roof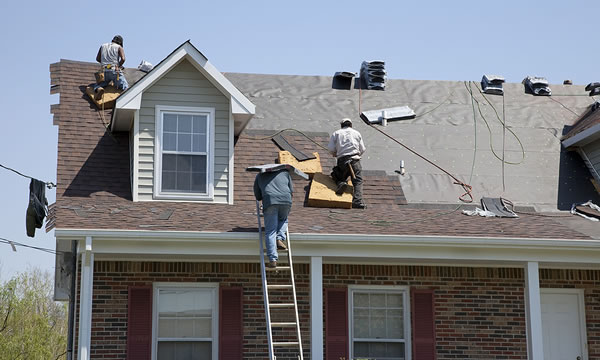 via DMB Construction
There are so many types of roofs that it's impossible to give an accurate estimate that encompasses all of them. We can say though, that most home owners who replaced their roofs paid in the range of $9k to $15K according to Roofing Calc. However, the costs can go as high as $33k or as low as $7.5k.
15. Installing New Siding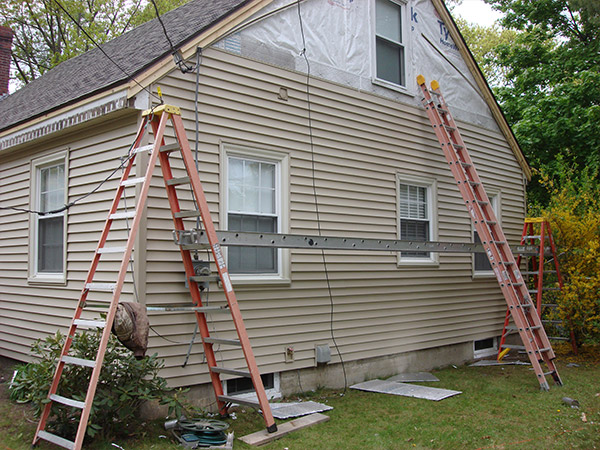 Replacing the siding of your house can give it a total makeover. If you opt for vinyl siding, the costs can vary from $6 to $12 per sq. ft., whereas wood siding is more expensive to install: $7 to $14 per sq. ft.
The costs of brick siding are estimated at $12 to $20 per sq. ft., whereas stone siding is one of the most expensive types: $15 to $30 per sq. ft. If you also want to add insulation, expect a 10% to 15% bump in costs.
16. Changing the Electrical Wiring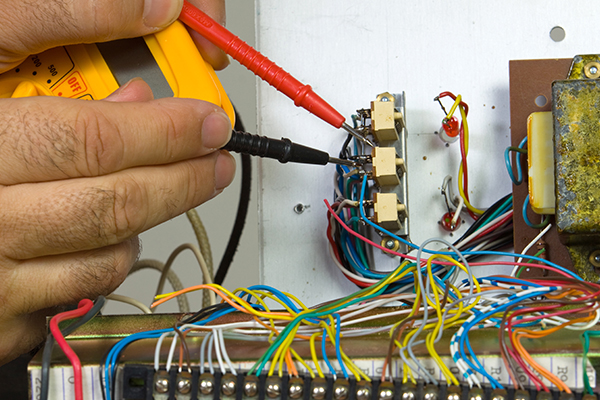 via Burgin
Electrical wires in old houses can be a hazard, which is why they need to be replaced especially if your house is made of wood, or other material that does not respond well to fire. Have your house inspected if it's more than 50 years old. The price for the total rewiring of a 1,500-3,000 sq. ft. house ranges between $8k and $15k.
17. Replacing your Plumbing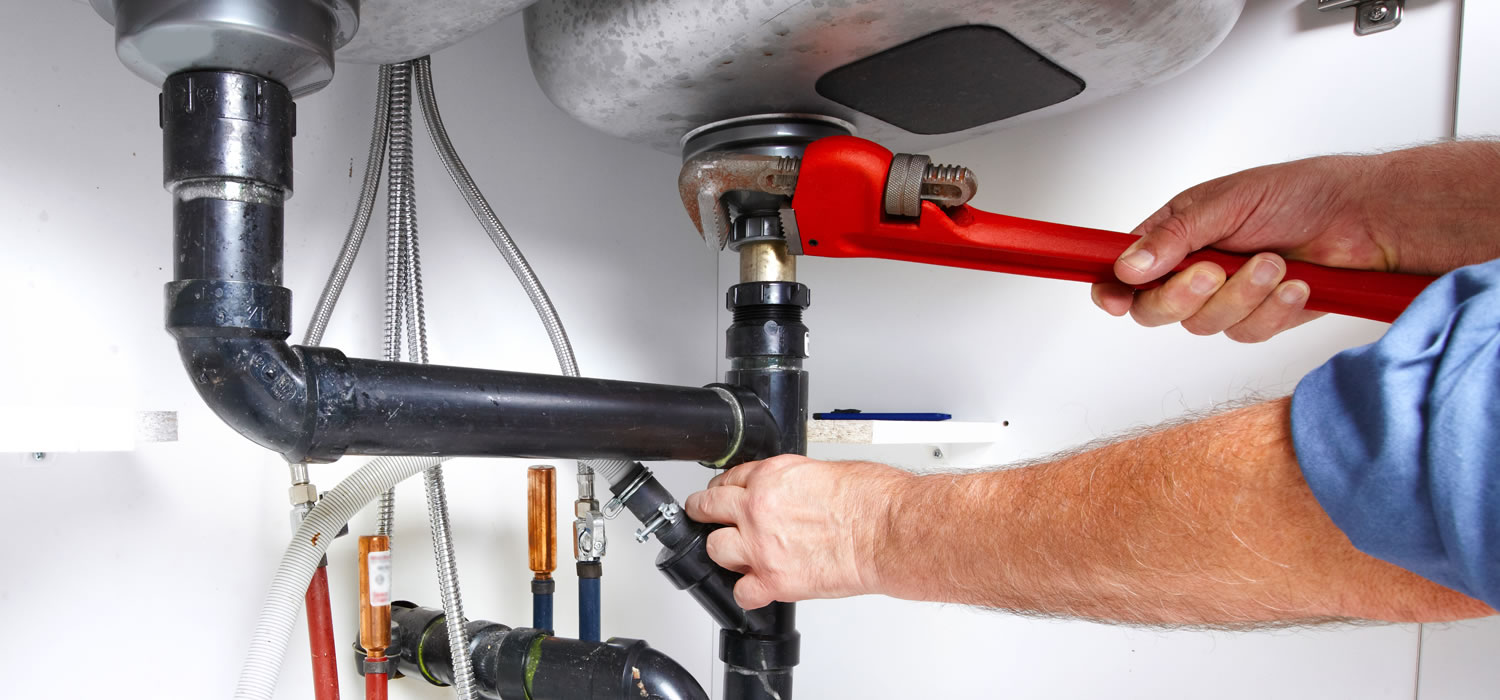 via Marz Plumbing
Old pipes pose many hazards especially if they are made of lead. Pipes gradually decay over time, displaying rust and corroded areas that eventually cause a leak, not to mention that rust particles will get into your drinking water.
Replacing all the pipes in a 1,500 sq. ft. house with 2 bathrooms can costs anywhere from $4k to $10k, because it requires the plumber to cut holes into the walls and floors.
It's important to know the lifespan of typical pipes in order to know when to call a plumber to check them out. Brass and galvanized steel supply pipes under constant pressure last for 80-100 years, while copper supple pipes are good for only 70-80 years. Drain lines made of cast iron last for 80-100 years, while those made of PVC have a lifespan of only 25-40 years.
18. Replacing your Windows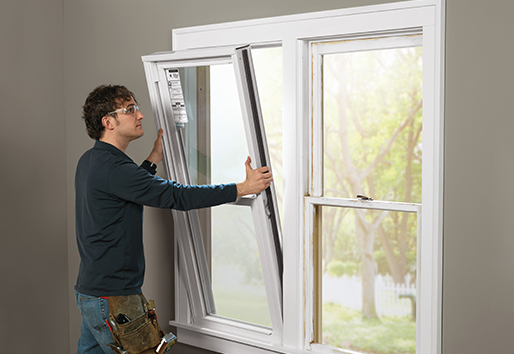 via Andersen Windows
Replacing your house windows can be a decision based on aesthetics, energy efficiency or both. Windows are very important to keeping a house warm without wasting much energy. Switching to the energy efficient type will allow you to save money in the long run on heating bills.
Windows that are more than 15 years old are likely to let drafts pass through, thus requiring more energy to heat the house.
As for aesthetics, windows are perhaps the first things someone sees when passing by a house. Having nice windows improves the curb appeal of the property, which is particularly important if you want to sell it.
There is one more reason to replace the windows though: security. A broken and/or old window is a weak point that basically invites intruders to break in.
The price for replacing all the windows in a 2,450 sq. ft. house with energy efficient windows made of vinyl is estimated at $12K to $20K. You could also invest $1,500-$2,500 more in insulation and sealing air leaks in other parts of your house.
19. Building a Cellar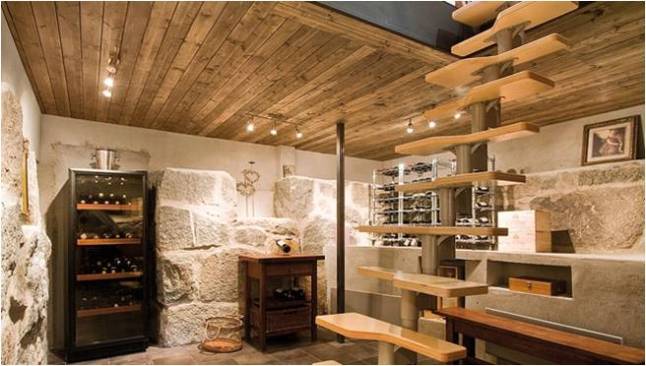 via Mens Drink
A cellar can be super useful for a select group of people. If you need to keep pickle jars cool during the summer or you simply want a place to store your large collection of wines, building a cellar might be a good idea. You can take an existing room in your house and turn it into a wine cellar or you could dig it in your backyard.
If you choose the first option, you could convert a walk-in closet into a cellar with a capacity of 400 bottles. For that you will need a decent cooling unit that costs about $1,000. Take into account other costs related to framing (if necessary), electrical wiring, insulation, wall covering etc.
So, add $3,000 on top of the first thousand, and you will pay $4,000 for an improvised wine cellar. The other option is to build an excavated cellar. A spiral cellar with a storage capacity of 1,250 bottles costs nearly $50k, but it truly adds a unique feature to your house. The cellar you see in the image probably costs more than that to build.
20. Building a Safe Room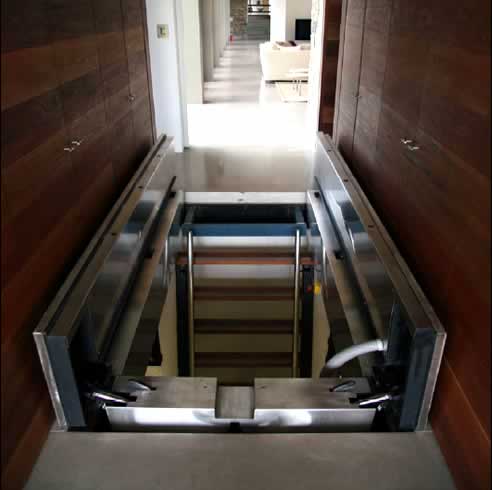 via Jamie Sarner
And last, you could build a safe room (panic room) in your house. This is not meant to keep you safe from hurricanes and tornadoes, although it could be designed to do this as well.
The main purpose of a safe room is to protect yourself against intruders and to prevent highly valuable goods from being stolen (very expensive artwork, jewelry, etc.). This is something you see in very expensive and fancy houses.
In this case of emergency, the trick is to get to the safe room and call the police. Most intruders won't try to get inside unless they came specifically to hurt you. High end safe rooms cost between $50k and $500k while a low end safe room that basically consists in making a few tweaks to a closet or an extra room costs $3k-$10k.
Conclusion
Whatever home addition you choose, you now have the estimated costs to make a well informed decision as opposed to rushing head on into a major home improvement project.
Take-home tip: always ask for several quotes before settling for a contractor.
Note: Here's how we can help: 24hplans has team of highly-trained, professional architects and drafters who can prepare any kind of site plan in the shortest amount of time possible, so that you can easily obtain that building permit and get on with your project. Use the promotion code: 24hplans-20off to get a 20% discount off any package. — Please note this is a limited time offer, exclusive to the readers of our blog. This offer is not being advertised anywhere else.