Home and property improvements can result in significant changes to your residence and outdoor space including landscaping and backyard. Whether you do the work yourself or hire an architect, builder, or a contractor, the desired change to your property normally starts with a plan.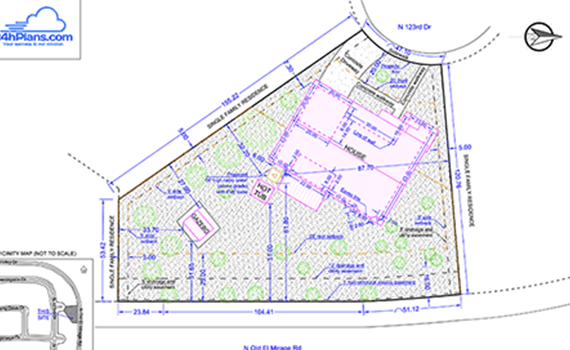 And part of that plan is knowing the existing territory and layout of your property and understanding how it will be improved or altered. — This is where a site plan also known as a plot plan comes into the picture.
In a Nutshell
A site plan is a readable map or a residential diagram depicting the plot of land on which the house sits, along with landscape topography and any exterior features or structures such as a detached garage, in-ground swimming pool, large trees, fencing, utility poles and power lines, driveways, easements, etc.
It's important to note that in many cases it may be necessary to provide a site plan to obtain various home building permits from your city hall or township. You can turn to 24h Plans to get a custom site plan drawing prepared for your dream home in less than 24 hours by our team of experienced architects and drafters.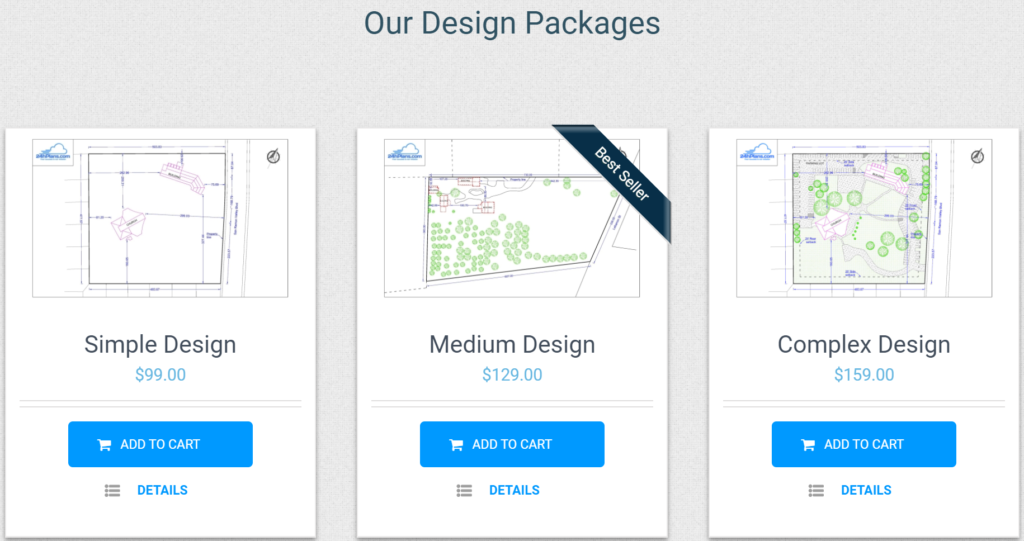 Use our promotion code: 24hplans-20off to get a 20% discount off any package. — Please note this is a limited time offer, exclusive to the readers of our blog. This offer is not being advertised anywhere else.
The Main Difference Between a Plot Plan and a Floor Plan
Site plans are generally drafted as diagrams that county governments require for their records to ensure local and state building codes are adhered to. Because homeowners may make rather significant changes to their property, government is also the resource to retain site plans for historical records.
Generally, a residential site plan depicts everything within the property lines; namely, basic topography, pathways, building structures, and utility lines.
Floor plans are not usually included with site plans unless a proposed change to the property is a significant alternation to the footprint of the residence. Floor plans are usually a lot more relatable and understandable for a layperson, though they can also be fairly technical.
A site plan is an architectural plan, landscape architecture document, and a detailed engineering drawing of proposed improvements to a given lot. A site plan "usually shows a building footprint, travel-ways, parking, drainage facilities, sanitary sewer lines, water lines, trails, lighting, and landscaping and garden elements.
A floor plan, or floorplan, is a drawing to scale, showing a view from above, of the relationships between rooms, spaces, and other physical features at one level of a structure. Dimensions are usually drawn between the walls to specify room sizes and wall lengths. Floor plans may also include details of fixtures like sinks, water heaters, furnaces, etc.

Floor plans may include notes for construction to specify finishes, construction methods, or symbols for electrical items.
Thus, a site plan is a diagram or a map showing the exterior features and dimensions including building footprint and landscaping details for a specific plot of land.
A site plan is not the same as a floor plan. A floor plan depicts what's going on inside the building. It's an overview of the floor plan features and depiction of the interior walls and rooms inside a house. We can refer to a floor plan as a residential diagram. Licensed building and remodeling professionals will have their own terms in reference to these diagrams. They are skilled at analyzing the visual information at a level that the homeowner may barely understand. Our purpose in this article is to help you understand the important elements you to include in your plot plan and/or residential diagrams.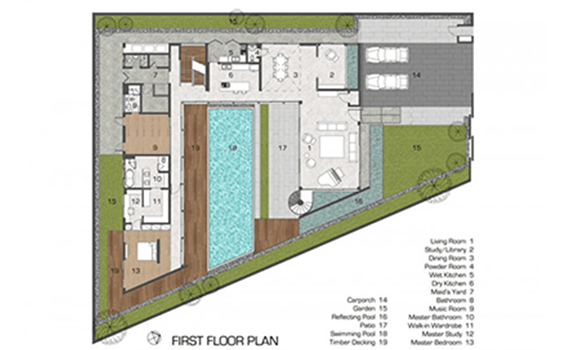 There are five primary ways to help you understand why anyone might need a residential diagram:
Navigation of the property and within structures of the property. It can help to work from the outermost boundaries (property lines) to innermost boundaries (interior walls of a building).
Development of the property's landscape and renovations to existing structures or adding new structures.
Communication. The map serves as a tool to inform others of the navigation and proposed changes. Interested parties will include:
local/county government who will authorize changes via permits
contractors who will be implementing the significant changes
designers / architects who are likely to be the principal people in official diagrams
homeowner / family that will benefit from existing depictions of layout and any proposed changes
Function. This is a subset of development, but the improvement or change is likely to serve a purpose and it helps to understand what each item on the map is for in the utilitarian sense.
Aesthetics. The other side of functional improvements is the design appearance or enjoyment factor that comes from the proposed changes. Traditionally, plot plans and floor plans aren't going to do much justice toward aesthetics, nor should they be expected to. But there are other ways to bring this out via residential diagrams and we'll touch upon that.
The reason you may wish to have either type of residential diagram varies, but the primary motivations are:
a building permit is required for a home remodeling project
a designer or contractor seeks to communicate proposed changes with a visual tool
for your own records, for current layout and potential changes down the road
Here are the common types of projects that require a building permit: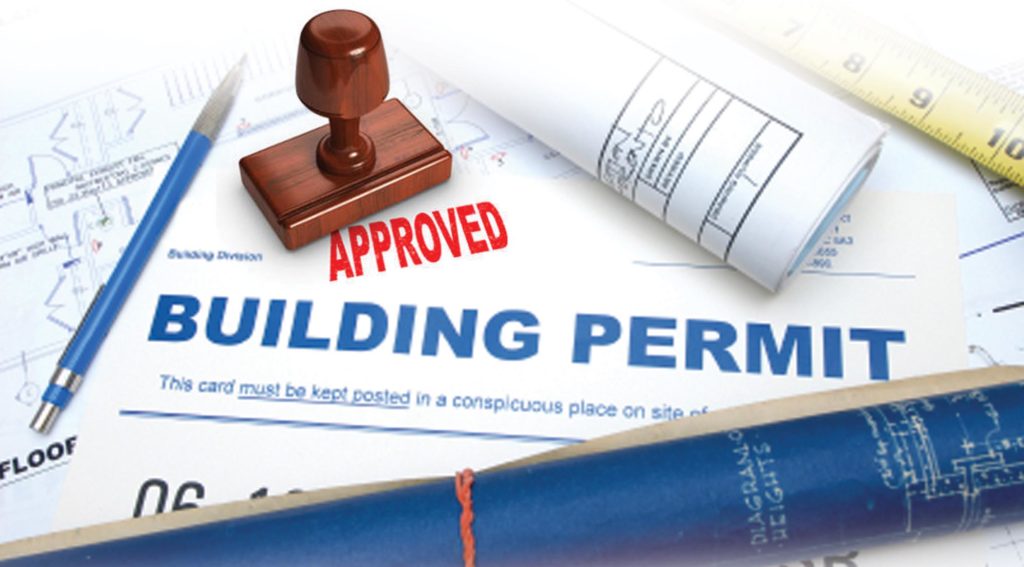 fencing installation or major repair – particularly for fence height
window, door, skylight installation
plumbing and electrical work
structural changes: adding balconies, decks, porches, or significant alterations to load-bearing walls, roofs, siding
heating maintenance – replacing water heater, changes to duct system, significant alteration to a fireplace
A general rule of thumb is if your addition / renovation is above $5,000, the local government will suggest that figure alone determines need for a permit. That exact figure will probably vary by municipality.
Not getting a permit is for many owners a temptation. The reality is if you do work without a permit that legally needs a permit, and later sell your home, then the entire sale could be delayed or canceled.
So, in all cases where a permit is required, a diagram is usually helpful. But sometimes, the counties issuing permits don't require plans / diagrams for work to be done. An example may be siding on the exterior. Knowing this, here are some situations we think it would be wise to have a residential diagram as part of planning your project (permit or not):
any construction being permanently added to the exterior (i.e. shed, fencing)
any landscape changes that call for removal of trees or bushes and/or changing elevation on the property
any major room renovations or adding new rooms such as restroom, changing space into livable space
adding a patio, deck, or balcony
adding solar panels to outside structure, including a home's roof
in general, whenever moving larger appliances or furniture from one area to another
Most homeowners are probably not going to draw up a full floor plan just to move a sofa from one room to another. But, it is suggested to have an existing floor plan, such that significantly altering a livable space can be visualized before it occurs.
When it comes to who creates a residential diagram, there are really just a few options. Obvious first consideration is yourself. There's plenty of inexpensive software that can assist in doing a very basic 2D floor plan. Though, many homeowners may find it cumbersome to account for all the details, plus accurately depict measurements.
So, a more experienced person is usually the first choice of many owners. A contractor may have in-house design personnel that will help translate your basic ideas into an overall visual plan for a project. Or you can hire your own designer for an upcoming project.
Then there's the premium option, where you hire an accredited, fully licensed architect or land surveyor who will satisfy any permit requirements and perhaps be the most effective person in drawing up residential diagrams. But this comes with a cost, as does a designer. We'll speak more about this later in the article.
Our main purpose is to identify items that you really ought to have in a plot plan (exterior) and for a floor plan (interior). Before we get to those lists, here are a few caveats:
color of the diagram – for your own purposes, any color or multiple colors is fine. For presentation to local government, plan on sticking to one color, and standard is black (ink) on white paper. Photocopies are fine, but must be top quality.
a legend is always going to be helpful – this would be somewhere on the same page as the drawing, and contain information such as:
Direction of North
scale of diagram: generally for interior diagrams 1/4 inch equals one foot, and exterior usually goes with minimum of 1 inch equals 10 feet
indication of prevailing wind direction or airflow
square footage of overall key structures (either buildings or floors)
property address
who did the design and the date it was completed
Note: allow for white space – if going to be used to obtain a permit, the person issuing permits will stamp one of your copies.
Use labels – identify what is being drawn in general terms or with whatever is a significant area. House, sheds, pathways are best labeled for site plans. Rooms, hallways, balconies are sufficient for floor plans.
5 Important Items to Include in a Plot Plan
The following list actually includes more than 5 items, but we are having you understand this conceptually as much as technically. Our list is in an order of importance that translates to what is vital on the outer edges of the plot plan, and then it works its inward to more specific considerations.
Property Lines and (optionally) immediate vicinity items — this is the place to start and is how navigation on the diagram will work in relation to key structures within those borders.
Immediate vicinity items include streets, neighboring structures, signs, fire hydrants.
Distances and Precise Measurements
An experienced professional knows what is needed on this tangent, but the primary consideration is whatever are the key structures (i.e. home, or proposed landscape area) will have a line directly adjacent to the structure extending to nearest property line with notation of distance.
Another primary notation is the length of the property lines. The distance between structures can be helpful, but it depends on the project specifics.
If a scale is presented, and measurements are accurate, then structures or pathways can be calculated by anyone looking at the diagram.
Topography
This would be all the significant items that are desired to be noted in the diagram. Could be lots of things, but mainly be sure to include the shapes of a:
home
detached garage
driveway / pathways
pool, deck, patio where applicable
trees or larger bushes
fences or retaining walls
Landscaping
This is the time to add slope or elevation notations to the diagram. Perhaps helpful to note at each corner along property lines what the elevation is in terms of feet over the sea level. Then within the property lines, contour lines can be drawn if there is a slope of any sort on the property.
Existing slopes can be drawn with say a dotted line, and proposed elevation changes (new slopes) can be drawn with a solid line, also with their own elevation notations.
Any additional vegetation could be added if smaller bushes are deemed a consideration for what is being proposed.
Drawing the type of surface is helpful but is optional unless it is a driveway or pathway.
Easements
If the property will legally allow other people to use a specific portion of the land for say crossing over, this ought to be noted on the site plan, and especially easements.
Make note of where utility, water and any gas lines are located on the property (presumably underground).
8 Important Items To Include In A Floor Plan
Again, more than 8 items here, and we will be going with an order of importance:
Outer walls and anything included on them.
Outer walls are generally drawn differently (thicker) than interior walls.
Outer walls should always depict windows or entry ways (from exterior) on that floor.
And outer walls should depict any utility boxes that are on that floor / level.
Inner Walls
This is the primary layout for each level, designating what is a room.
If doing renovation to a room or say hall space, then a before and after type diagram is suggested, with original perhaps having dotted lines for what is existing and proposed change having solid lines
closets and hallways are part of this inclusion
Stairways (where applicable)
Stairwells are an important inclusion that may be overlooked or not made clear, when they really need to be made clear.
Stairwells can take up a decent amount of overall space in a home as they are akin to a significant sloped hallway.
If from the floor you are depicting the stairs go down (or up), then draw a line with arrow to represent that, or even add a label.
Patios / Decks / Balconies / Attached Garage
An exterior site plan may include these, but a floor plan might include these if they are immediately adjacent to the level of the house being presented.
Interior Structural Features
Fireplaces, whirlpools and saunas aren't exactly rooms and are spaces that ought to be made clear as part of the interior layout.
Doors
Entry way to all rooms need to be included.
If the door is on a hinge, then depict it when it is open and show (via an arced line) which direction it opens/closes to.
Major Appliances
Refrigerator, Stove, Laundry machines are worthy of inclusion on a floor plan.
In restrooms: baths/shower, sinks and toilet are all included.
Large pieces of furniture
Beds, sofas, desks are all suggested for inclusion, but at this point it starts getting optional, as to what is added to the diagram.
Stools, standing shelves, throw rugs are all optional. But the more of the smaller things that are added, the more it has a personal touch of a residence.
On that last note, the idea of making a diagram more like personal residence, a 2D plan is not really ideal for that. And for seeking a building permit, the fundamentals are the focus, not the little stuff. This is where 3D floor plans can be of help.
It's highly unlikely any permit would require a 3D floor plan, but certainly is helpful tool for owners and designers to convey a better visual feel for proposed improvements. Here multiple colors are back in the picture and the existing little items or potential new ones are welcomed additions.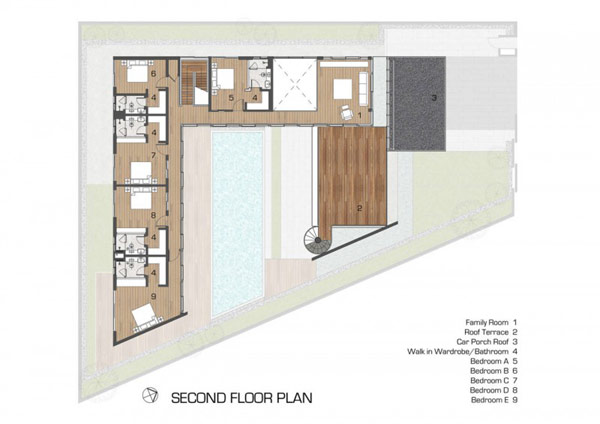 It would be nice to have a plan designer that can do both 2D and 3D diagrams, so the homeowner does have a better idea of a remodeling project will turn out. Fortunately, such designers exist.
Site Plan Drafting Services available at 24hPlans.com
Our website offers packages for site plans, floor plans and 3D renderings. We're not the only website that does this kind of work, but because of our quick turnaround and reasonable prices, we truly stand out from other firms.
Did you know? Typically an architect will charge $60 to $125 an hour for working up diagrams. Similarly, a local designer may seek similar rates, though fair range is $35 to $75 per hour. Both are perhaps worth it given the work they do. But, these costs can easily add up to several thousands of dollars by the time they deliver a diagram, and chances are their work won't end there, as they'll become de facto consultants to your contractors.
If however, you are looking for a basic (or even fairly complex) diagram, then an online site plan drafting service like 24hPlans.com can be helpful, timely and nearly as beneficial at a fraction of the cost.
When it comes to building permits, some jurisdictions may specify a need for diagrams to be designed by licensed professionals. That is what architects are, as well as land surveyors. But most jurisdictions will accept the diagrams from persons with demonstrative ability or skill, like local designers and drafters or 24hPlans.com. On our FAQ page, we note that "we have never had any of our site plans rejected by a county for an over-the-counter permit."
What else is there for me to know?
Architects, Designers, and Drafters 24hPlans provide site plans, 2D floor plans, and 3D floor plans or 3D renderings of existing (or proposed) areas. — These plans and renderings actually cost significantly less than you would normally pay to a land surveyor or a similar certified professional. 24hPlans can likely deliver a diagram much faster than a homeowner could possibly complete it, and provide it in an easily accessible formats, like PDF, PNG, or JPG.
What others are saying:
Their name indicates their turn around time, but that's the longest they take, and can expedite it to 10 hours (or less) for an additional cost. They offer various packages that deal with how much detail the diagram actually needs to account for. A Simple Design for a site plan costs about $99.99 (before the discount) for a 24 hour turn around, while a Complex Design is $169.99 (before the discount), available within the same time frame.
Note: Here's how we can help: 24hplans has team of highly trained, professional architects and drafters who can prepare any kind of site plan in the shortest amount of time possible, so that you can easily obtain that building permit and get on with your project. Use the promotion code: 24hplans-20off to get a 20% discount off any package. — Please note this is a limited time offer, exclusive to the readers of our blog. This offer is not being advertised anywhere else.