How much does it cost to develop land for building, and what is involved?
This guide to residential site development costs outlines the processes involved in separating a lot from a larger parcel and preparing it to build a house on.
We're talking about residential lot development costs; the process is usually more complex and costly for commercial land development.
Steps to Preparing Land For Sale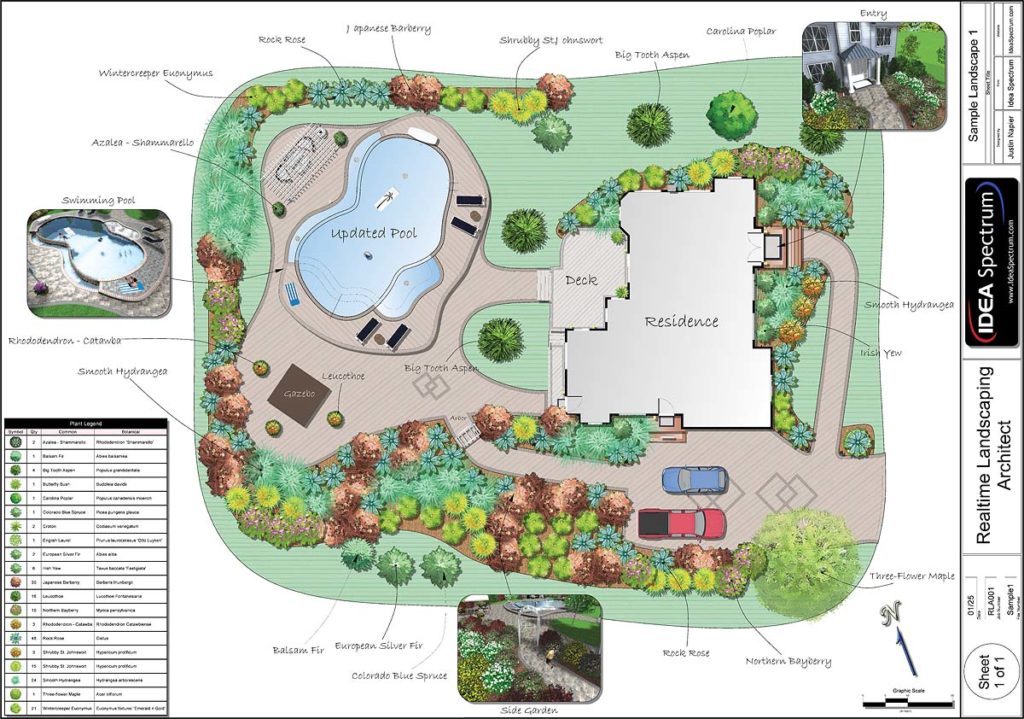 Before selling land for residential building, certain steps must be taken. This information is directed to land buyers, but knowing what goes into land development from the seller's side provides insight into factors that determine how much land costs. It's more than just "location, location, location."
A land survey: The land must be surveyed by a certified surveyor to establish the exact boundaries of the lot or lots to be sold. The survey will produce a legal description of the lot that can be used to differentiate it from surrounding land. The boundary lines produced by the survey are the basis for building setbacks, fence lines and the settlement of disputes about boundaries.

A setback is the distance off a property line a driveway, building, shed or other structure must be. Setbacks range from three feet to 25 feet or more depending on the size of the lot and what the structure is.

Here's an example from Stockton, CA, of local setback codes. Each community has its own, though similar, rules.

A perc test: Short for percolation test, this step is taken by a licensed soils engineer to determine the soil types and how they are layered, how readily water absorbs into the soils and how high the water table is.

The results of the perc test determine whether the property is suitable for building. If it is buildable, the test then determines where is the best location on the property for the home and whether the soils allow for a basement.

Unless city water and sewer is being used, the test also shows where a drain field (aka drainage field or leach field) can be installed and what type of drain field is required.

There's more on drain fields below, and it's worth reading because the cost of a drain field varies greatly by type, and that will affect your land development costs.
Setbacks code example: http://qcode.us/codes/stockton/view.php?topic=16-3-16_36-16_36_110
When multiple splits are made:When a large plot of land is being split into several smaller lots to form a subdivision, several other steps might have to be taken such as having an environmental impact assessment (at a cost of up to $8,000), wetlands delineation report (up to $3,500) and rezoning and approval to split the land (up to $3,500).
Installation of a road or roads, water and sewer systems, street lights and other developments might be undertaken. All the costs are initially paid by the developer of the land and not the buyer will impact the list price of any lot put on the market.
When a single split is made: When one lot is being split off to sell, then a survey and perc test are the minimum steps required, and costs are listed below. The costs become part of the negotiation in the sale price of the land.
Buying Land for Building: A List of Land Buyer Costs
Here are land and residential site development costs for those building a home.
$300-$1,200 per lot | Complete land survey: As noted, if you're buying one of multiple lots, such as in a subdivision, then this cost is paid by the seller and divided into the list prices of the lots. The complexity of the survey determines its cost. For example, lots with more than four corners, corners in thick woods or under water and hilly land are more difficult to survey, so costs are higher.
Recently surveyed lots usually have wood stakes at the corners, often marked with fluorescent paint, to show where the survey pins are. Even if you take out the stakes, don't lose track of where those corners are.
$100-$200 | Property line survey: If a survey of the property was completed in the past, but the location of the lines is no longer known, then a property line survey should be done. It involves finding the corner pins using the legal description or past survey drawing as a guide. As the buyer, it is essential that you know the exact boundaries of your property for the purposes of building setbacks, building fences on property lines, knowing what trees are on your property and ensuring that your land is not encroached upon in the future.
$200-$500 per lot | Perc test: Core soil samples are taken using a variety of methods to determine suitability for building and the installation of a drain field.
If a drain field is permitted, the test will determine what type if should be. There are no additional developmental costs if a standard drain field is allowed.
However, if an engineered drain field is required due to clayey soils that don't absorb water easily, then a design must be produced by a soils engineer.
An engineered field is also called a raised field or mound system.
Note that septic and drain fields aren't installed when the home will tie into the municipal sewer system or into a shared drain field already established by the developer.
$600-$1,500 | Engineered drain field design: When buying land, knowing if an engineered system is required is important to understanding your residential land development costs.
In addition to the report costs, you will have the added expense of the engineered system. Non-engineered systems cost up to $6,000; engineered drain field cost is $8,500 to $17,500 for most residential homes, though they can be higher for homes with five or more bedrooms or where soils are very poor.
Note: If you are hooking up to a sewer system or shared drain field instead of a single drain field for your home, there is typically a $2,500-$10,000 fee for the connection, and it can be much higher. The cost varies by location and with how far your home sits from the sewer line, which usually runs along the road. Connection costs to city water are slightly lower. These are important expense to learn about before you commit to purchasing property.
$100-$1,200 | Site plan: A site plan must be submitted to the local municipality before land is built on or significantly altered with new construction, a in-ground pool, new driveway or a host of other projects. The site plan is a detailed sketch of your property made to scale. It shows the property's boundaries, a directional arrow pointing north, the land's features, the location of existing structures, wells or drain fields and other details based on the scope of the project.
For new building projects, the land is typically vacant. The site plan you submit will depict the size of the home's footprint and where you plan to locate it plus the location of a deck or patio, a driveway and other basics.
If you're not using city water and sewer, then the approved location of the septic tank or tanks and the drain field must be shown.
Local engineering companies charge the most for site plans, typically created at a cost of $600-$1,200. When the perc test results and drain field report and/or design have already been developed, they can be used to create the site plan. In such cases, there's no need to hire an engineering firm.
The site plan can be created for $100-$200 by professional drafters specializing in them. The plans created look identical to the high-cost site plans produced by engineering firms, and they are just as accurate.
For more information, see our guide to site plans for Maricopa County with information that applies wherever you live: https://www.24hplans.com/site-plans-maricopa-county-az/
These are your basic residential property development costs before construction on your home begins. If you want to explore how much it costs to build a house, our guide to 2017 Home Construction Costs gives every detail: https://www.24hplans.com/how-much-does-it-cost-build-new-house/
Note: 24hplans has team of highly-trained, professional architects and drafters who can prepare any kind of site plan in the shortest amount of time possible, so that you can easily obtain that building permit and get on with your project. Use the promotion code: 24hplans-20off to get a 20% discount off any package. — Please note this is a limited time offer, exclusive to the readers of our blog. This offer is not being advertised anywhere else.