This land subdivision guide provides an overview of the steps required to take your land subdivision for a residential or commercial development project from the drawing board to reality.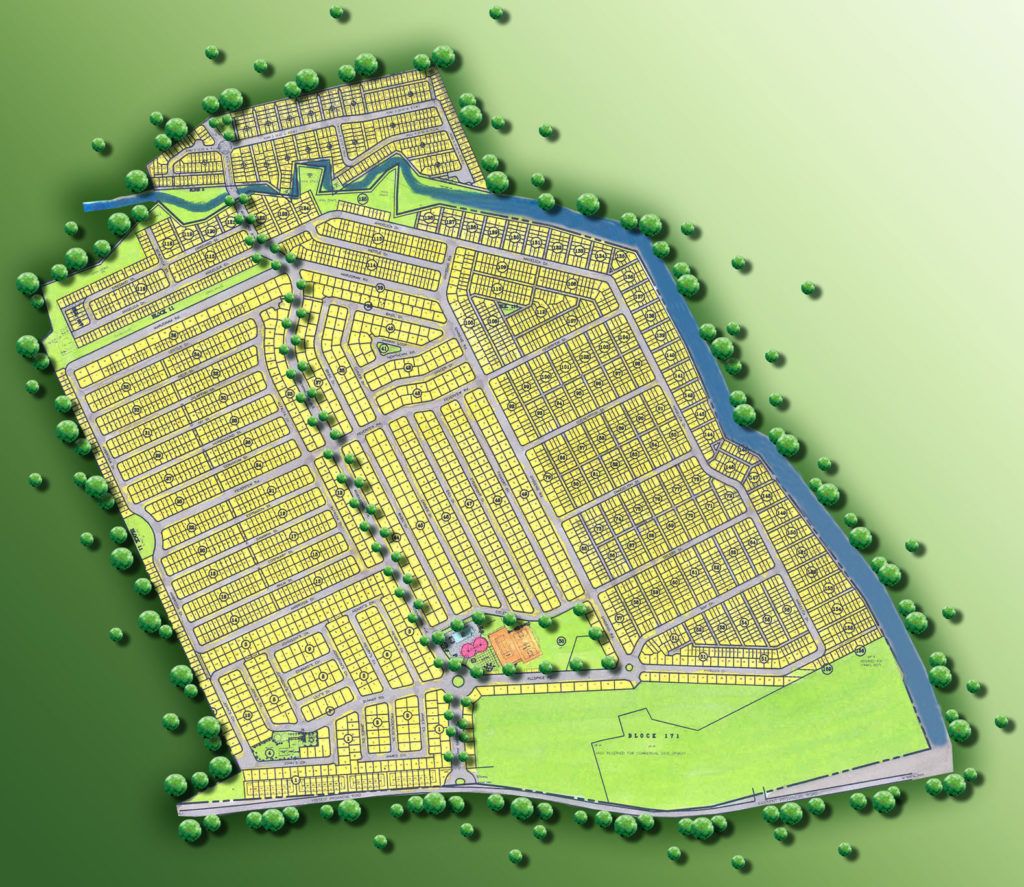 A sub-division or subdivision is a parcel of land of significant size split from a larger tract. The subdivision might be divided into smaller parcels for residential or commercial development or a blend of both. The focus of this guide is commercial development projects, but the principles will apply to larger residential developments, as well.
Here are the most common commercial development project types: Business Parks, Office Buildings, Retail Parks, Shopping Malls/Districts, Municipalities, Private Businesses, and Warehouse Districts.
Steps in Commercial Subdivision Development
It will be helpful to know upfront that land subdivisions for commercial development projects can be a slow process. Four months would be considered fast. Two years might not be considered long for some projects. Somewhere in between is normal.
Here's an overview of the process. Based on what your local Zoning and Development officials want to see in order to evaluate your commercial subdivision development, you will take some or all of these steps. The order might vary slightly where you live.
1. Have a Survey Produced
A survey is necessary to demonstrate the "metes and bounds" or exact boundaries of the land being subdivided using terminal points (corners) and distances.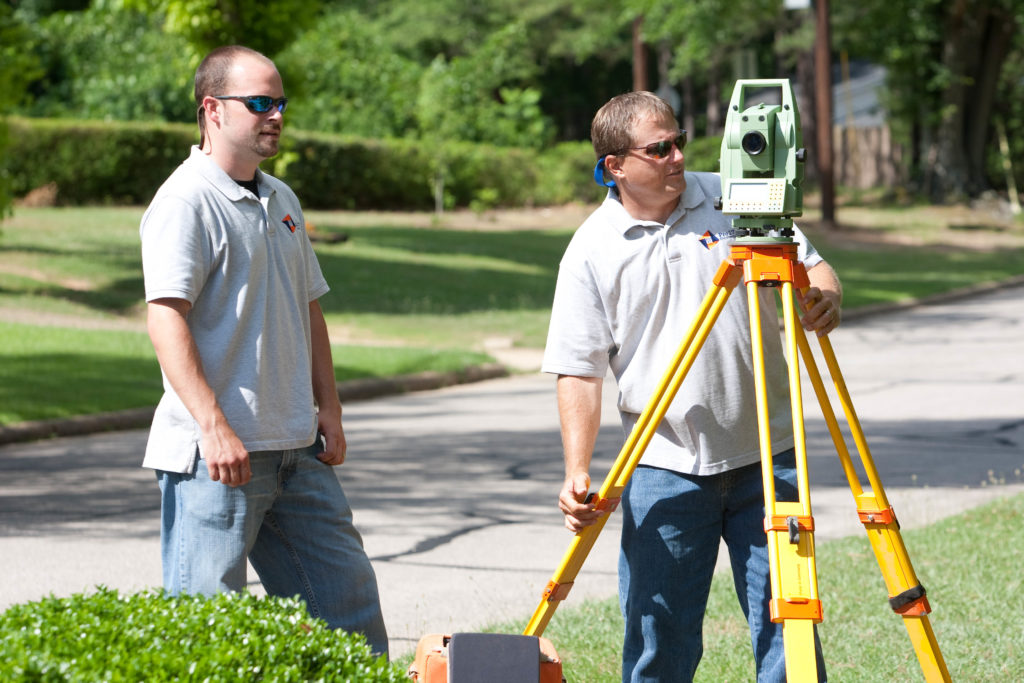 The cost of a land survey for parcels from 1 to 10 acres ranges from $3,150 to $4,900. Costs can go up by about $1,000 per additional 5 acres.
2. Have a Plot Plan Produced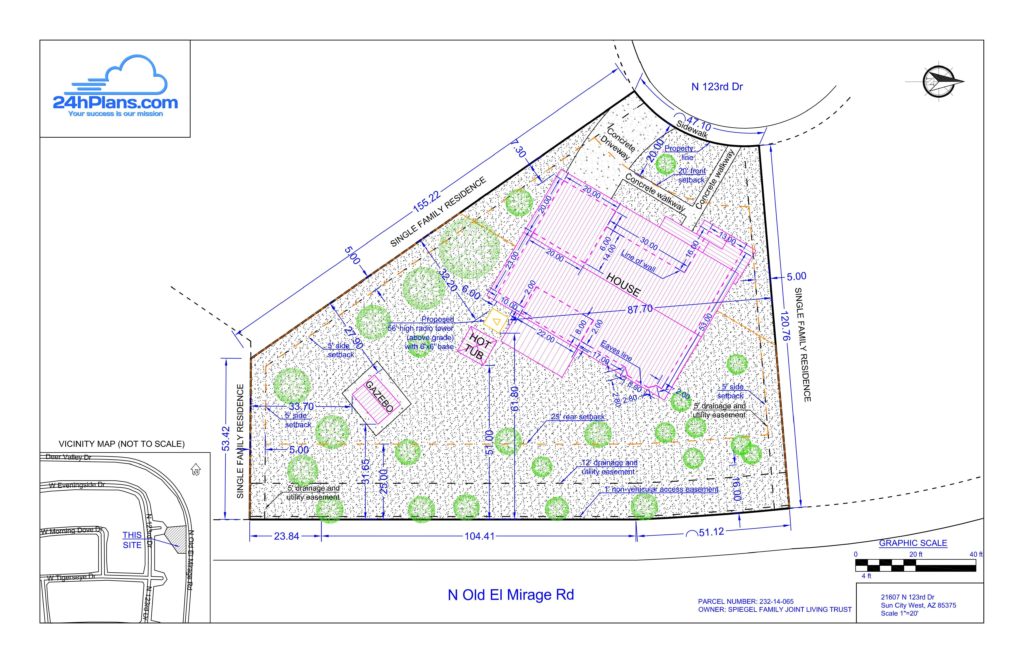 A plot plan or site plan is a document that shows your development plan, that is, how you intend to change the land. The level of detail required varies from county to county and based on the proposed use of the land.
Most plot plans include the dimensions taken from the survey, a true-north arrow, the location of natural features such as bodies of water, treed areas and slopes and all non-natural developments such as structures, wells and paved areas.
Simple site plans cost about $100 to $150 from 24hPlans. Photo-realistic 3D plans cost more. Marketing plans used to introduce your development to potential buyers and/or renters of the development once it is approved can be made too.
3. Get your Property Rezoned, if Necessary
Before buying a large piece of land for commercial development, find out how the property is zoned.
In residential areas, it is rare to find vacant land already zoned commercial or industrial. These plots are usually zoned residential (R-1 or SFR for single-family residential, for example), agricultural or rural, zoning often termed A-1.
If the surrounding area is non-residential, the land could be zoned C-l commercial or I-1 industrial. R-1, A-1, C-1 and I-1 are common designations; your county might use different but similar designations.
Getting zoning changed ranges from a mere formality to an impossible obstacle. A wide range of factors are in play:
What is the land's current use and surroundings?
If it's a healthy residential zone, then getting property zoned for retail, restaurants, hotels and similar use is often easy. Getting it rezoned for industrial will be very difficult.
If the area is littered with abandoned residential and/or commercial properties, then getting the zoning changed might be easy, especially if the requested change is to industrial. A depressed area like that wouldn't be a good fit for retail, but might work well for something like an educational, governmental or healthcare use.
Agricultural-zoned land is most often rezoned as residential, retail, commercial and light industrial.
If you have plans for a commercial development on land that is zoned differently, you'll need to:
Request a zoning change or waiver
Present your plan to the zoning board and at public meetings in which nearby land owners have the opportunity to ask questions and voice their approval or disapproval
Give the board time to conduct a review, including impact studies listed next to determine suitability
Have the zoning changed or your request denied (see more below)
The cost of rezoning land can range from $500 to $3,500 or more based on the project. The costs below are not included. If you're buying the land to be used for the development, which party pays this cost and costs below can be a point of negotiation between you and the seller.
4. Have the Land Evaluated for Suitability
It's common in metropolitan areas that zoning and development officials want professional testing and evaluation done to determine if the land is suitable for your proposed use. These studies and their evaluation by the boards are part of the process of having the subdivision zoning and the development project approved.
The potential tests might include:
Site Evaluation Study: This is also called a feasibility study. It answers the questions, "Can your project be accomplished on this land." It doesn't deal with environmental impact, but rather with the physical aspects of the land. It explores issues like whether the soils are suitable for infrastructure and building, whether there is space enough for the proposed buildings, roads and setbacks and what obstacles might inhibit the success of the project. Costs start at about $300 and can be as high as $2,500
Environmental Impact Studies (EIS): This requirement is most common when the development project is for industrial use. According to the US Environmental Science Division, an EIS is, "a document prepared to describe the effects for proposed activities on the environment. 'Environment,' in this case, is defined as the natural and physical environment and the relationship of people with that environment." How your proposed project might impact the area's land, air, water, plants, animals and people are considered.  A common version of an EIS is an Environmental Site Assessment (ESA). According to RMA environmental services, most EIS/ESA cost $1,500-$6,000 based on the size and scope of the project.
5. Approval, Rejection or Approval with Modifications
Once all relevant studies and information has been gathered, the local boards must decide if your commercial development project meets the written criteria for such projects. This cannot be an arbitrary decision. If you propose a project that complies, the office of development must approve it. When developers understand the written requirements for developments and take care to make sure their proposed commercial development complies, then the projects are typically approved.
If you believe your project plan proposal is compliant, but the local authorities reject it, you have the right to seek a legal remedy in the courts. This rarely happens. A more common verdict is approval with modifications.
The development officials might agree that you've met most of the criteria but fall short in one or more areas. They will suggest changes to the plan to bring it into compliance. Negotiations proceed until there is agreement or an impasse is reached, at which point you might consider your legal options.
Note:
24hplans has team of highly-trained, professional architects and drafters who can prepare any kind of site plan in the shortest amount of time possible, so that you can easily obtain that building permit and get on with your project. Use the promotion code: 24hplans-20off to get a 20% discount off any package. — Please note this is a limited time offer, exclusive to the readers of our blog. This offer is not being advertised anywhere else.