Foundations are an expensive and critical part of a home. This guide is about how to plan for installing the foundation, the steps of the process and the cost of a foundation.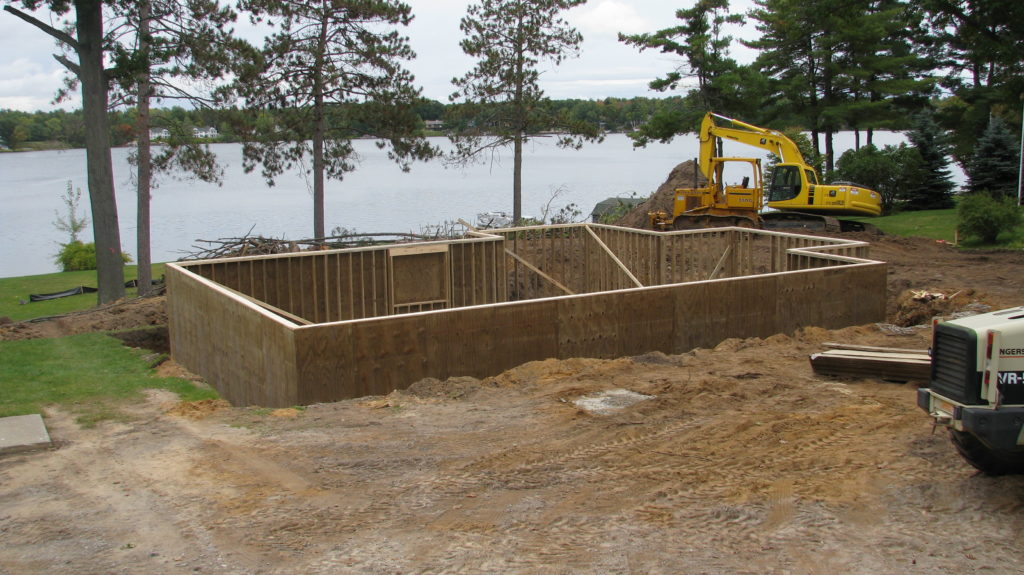 When you've read the information and related links, you'll have a very good estimate of what it will take to get this project underway and completed and what your cost will be.
Foundation Plans and Permits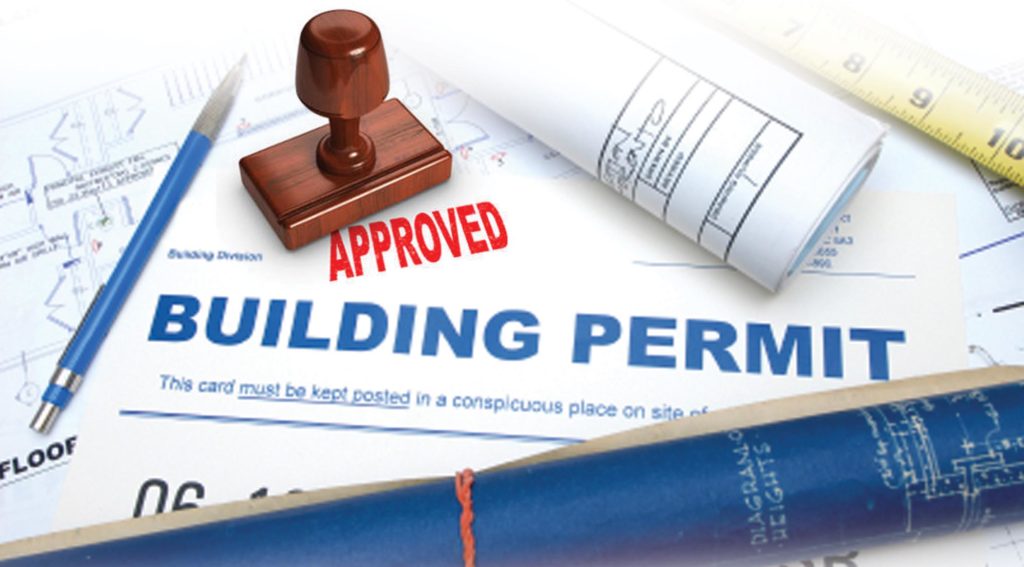 To make sure we're on the same page, let's look at building a foundation in the bigger picture of developing property for residential building and use. We won't get bogged down in the details; the links cover those issues, so we can focus on foundations.
Buy land

Have it surveyed unless its boundaries are clearly marked and you can find the legal survey pins/monuments

Have a plot plan created that shows how you intend to develop the land

Submit a plot plan, sometimes called a site plan, to your local development office

When the project is approved, submit home plan drawings as part of the process of obtaining a building permit

When the building permit is issued, launch the building project
Related: Land and Site Development Costs
The process outlined here varies slightly across counties and states, so get in touch with your local development office or building department for specifics where you live. This information is often available online. We developed a guide to having a plot plan approved in Maricopa County, AZ, but the information applies in most communities.
Related: How foundation costs fit in with total home building costs
The foundation doesn't require a separate permit. Inspections of the footings and completed foundation are provided for in your building permit.
Related: When is Building Permit Required?
Excavation and Foundation Installation
Before moving to residential home foundation costs, let's overview the steps in the process and the timeframe involved.
Hire a foundation company and an excavation company
Many foundation companies do their own excavation or have excavators they subcontract for the work, so that might not be a separate step for you.
If you want your project to move forward in a timely manner, you should have a foundation company lined up before the building permit is issued. Depending on the time of year and how brisk the construction market is where you live, foundation companies will be scheduling work from 2-6 weeks out. There might be weather-related delays:
Heavy rain can make ground too soft to access with heavy equipment

Extreme cold might delay excavation and/or pouring concrete, though additives can be used that allow concrete to cure in freezing temperatures

In northern climates, seasonal weight restrictions (frost laws) apply in late winter and early spring during which time heavy trucks are restricted from using roads that are not all-season roads
The foundation is excavated
The ground is prepared for the foundation by removing the topsoil and piling it for redistribution later. Then, the appropriate amount of soil is removed depending on the type of foundation – slab, crawlspace, full basement or a combination.
Time: One or two days
Footings are poured
All foundations require footings. The footings are typically 12"-16" wide and up to 18" deep. Footings must be inspected before the walls and/or slab are poured. Occasionally, there is a few days delay waiting for the inspector to inspect and approve the footings.
Time: One or two days
Crawlspace and basement walls are poured
Frames are installed, and loads of concrete are poured until the frames have been filled.
Time: One to three days
The slab or foundation floor is poured and finished
Much may go into this step including installing pea stone, drain tile and sump crocks in the foundation bed before the concrete is poured. An inspection might take place after this step.
Time: One or two days
Crawlspace and basement walls may be waterproofed (and optionally insulated)
Concrete allows the transfer of moisture, so foundations are usually waterproofed. There are several types of waterproofing systems, though most are sprayed onto the wall. Rigid or spray foam insulation might also be installed in this step.
Time: Up to one day, if just waterproofing; Up to three days if also insulating
Pea stone and drain tile are installed
To prevent water from resting against the foundation in wet climates, pea stone is poured around the outside of crawlspace and basement walls. Drain tile is installed over it and covered with landscape cloth to prevent sediment from getting into and clogging the tile. A final basement inspection might be made at this point.
Time: Up to one day
The crawlspace or basement is backfilled
Some of the soils removed in excavation are used to backfill around the foundation walls. If soils are heavy, sand might be brought in for this purpose.
Time: Up to one day
Foundations must get final approval from the building inspector. They are given a week or more to cure before home framing begins.
Note on time: The times given reflect how long it takes to do the actual work. There may be delays between steps because it is difficult to schedule the contractors you might need (excavator, foundation crew, flatwork specialist, stone slinger, waterproof contractor and insulation contractor) so that there are not days when no work is done.
Residential Foundation Cost
So, we arrive at the bottom line.
In our Itemized Construction Costs guide, we provided these numbers that include all the steps covered above:
Average total cost of a foundation: $29,900

Cost range: $10.75 to $19.25/sq. ft.

Average cost: $16.65/sq. ft.

Share of total home cost: 11.7%
It might be helpful to break down the cost per square foot in this way:
Slab cost: $10.75-$12.50/sq. ft.

Crawlspace cost: $14.00-$15.50/sq. ft.

Full basement: $16.75-$19.25/sq. ft. based on wall height, number of corners and extras such as waterproofing and insulation
The itemized average costs look like this:
Dirt work – removing topsoil, digging the foundation, adding drainage and pea stone and backfilling: $7,600

Concrete slab: $5.50/sq. ft.

Concrete crawl space: $8.85/sq. ft.

Full concrete basement: $11.75/sq. ft.
Getting Started on Your Foundation
There are several things you should be doing simultaneously to get your project scheduled:
Have a plot plan developed

Finalize home drawings, if they're not already complete

Apply for a building permit (approved plot plan may be required with application)

Choose a foundation company, and give them a general date you'd like the foundation dug, with a final date TBD
While some homeowners hire an engineering firm to create their plot/site plan, that isn't necessary. Plans with the same level of quality, accuracy and detail can be created quite easily and affordably without an engineer: https://www.24hplans.com/site-plans-permits/ — these custom plans are accepted by development offices and building departments everywhere.
Note:
24hplans has team of highly-trained, professional architects and drafters who can prepare any kind of site plan in the shortest amount of time possible, so that you can easily obtain that building permit and get on with your project. Use the promotion code: 24hplans-20off to get a 20% discount off any package. — Please note this is a limited time offer, exclusive to the readers of our blog. This offer is not being advertised anywhere else.