Major exterior remodeling upgrades such as building a new deck, adding a sun room or reshaping the landscape architecture on your property are exciting and fun, but these projects can go a lot smoother if you have a solid plan in place before any work is done.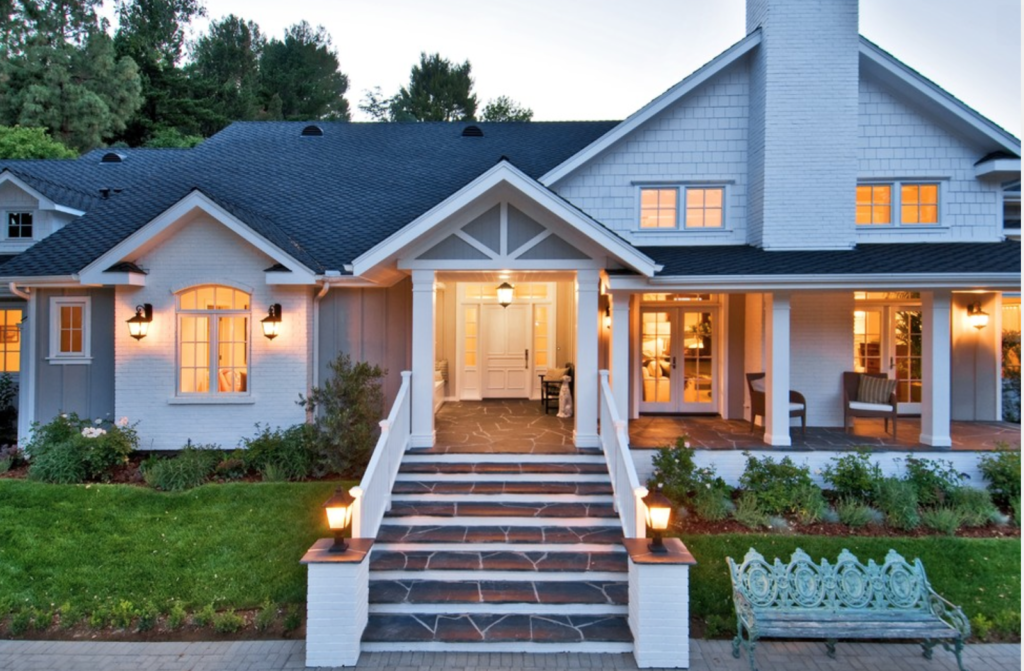 In many municipal districts i.e. local cities and towns, the local government will normally require a building permit to be "pulled" aka obtained prior to any major remodeling work commencing.
Wait, What's a Building Permit Anyways?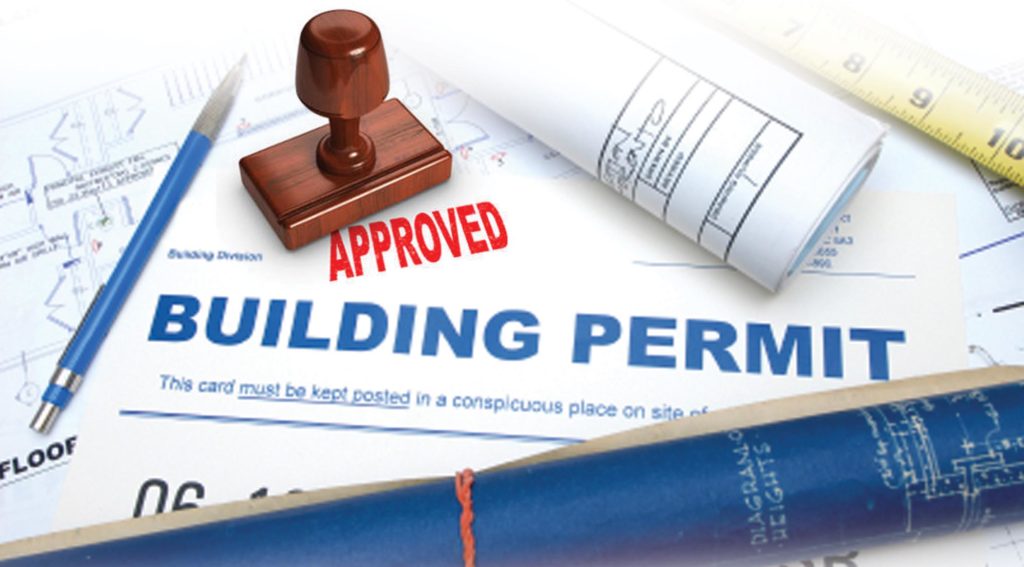 A building permit provides a legal verification that the proposed project and its explicit plans meet the local building code requirements and state ordinances.
Often times, many homeowners aren't sure which projects require a permit and which don't. Not surprisingly, most major projects do. It's always prudent to contact your local zoning office to double check if your upcoming project(s) will require a permit. Doing this in advance can streamline the process, as approval can sometimes take weeks.
When is the Building Permit Required?
As a very general rule of thumb, most municipalities go with a figure of $5,000. If your project is priced at over $5,000, then plan on having to get a building permit. But, even if it costs less than that, you may still need one.
Remodeling projects where building permits are almost always required include: yard fences over 3 feet tall, room additions, decks, garages, sheds, new windows and siding (to name a few).
Upgrades that normally don't require a permit are: installing hardwood floors or carpeting, minor electrical repairs, interior painting and/or wallpapering.
What Happens If I Don't Pull a Building Permit?
Not having a building permit pulled for a project that actually needed one can have major repercussions for you later on. For instance, if you decide to sell your home at some point in the future, then any major upgrades for which the permit was not pulled, could open you up to a law suit, unless you disclose all the "unapproved" upgrades prior to the sale.
If a home inspection or appraisal discovers an "unapproved" upgrade (especially, if on top of not having the permit pulled for, the upgrade in question is not in compliance with the local building code), then the buyer's loan could be denied until or unless the project is remedied in such a way that a proper building permit is obtained. In other words, a time consuming process that could cost the seller a lot of money.
There are also potential issues with your home insurance company denying a serious claim and nullifying your policy for non-compliance with the local building code requirements i.e. not pulling the permit and knowingly engaging in unauthorized improvements to your property.
A Site Plan Can Help You "Hack" and Speed Up the Whole Building Permit Obtaining Process
Part of what obtaining a building permit for some of the larger, outdoor home improvement projects may be significantly less painful — less costly — less time consuming, if you provide a site plan to accompany the proposed renovation.
What the Heck is a Site Plan Now?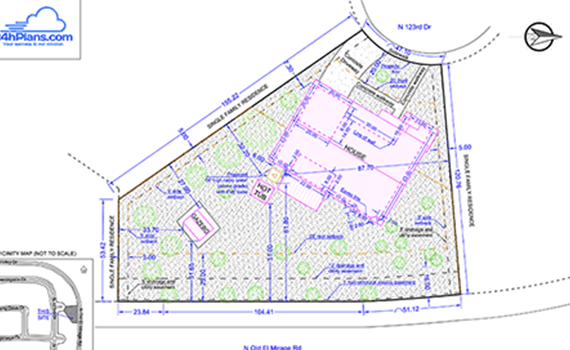 A site plan also known as a plot plan depicts the entire property as it currently appears. It's a two dimensional drawing or a top view map, accounting for all the structural features including your house, garage, landscape topology, trees and bushes, driveways, utility lines, foliage and walkways, along with the nearby roadways and property lines.
Property inspections, analysis of the proposed work, along with a land surveying requirement are some of the possible hoops you may have to jump through when dealing with the local government, while trying to get your project approved.
Now, if there is a land surveying requirement or if it's "highly encouraged", then you should know that hiring a professional surveyor can easily set you back by $1,000, give or take, while getting an unofficial or non-certified site plan drawn for your property will normally be sufficient for pretty much any local government.
Top 9 Exterior Remodeling Upgrades that may be Easier to Get Approvals for with the Help of a Simple Site Plan
Below, we will list 9 exterior upgrades, all of which would likely require a building permit. In cases of major home additions, we think it is rather obvious how a site plan would benefit you, besides just meeting the requirement of the permit. 😉
Consider thinking three dimensionally as well. While not usually required, a 3D site plan provides ability to display depth or height of additions to your property or home. It can convey design elements more readily. Where appropriate, we'll communicate how a site plan would benefit the project. Plus we'll note 2017 information for project costs, return on investment (ROI) and considerations for each upgrade.
Upgrade 1 – Cutting Down a Large Tree in Your Yard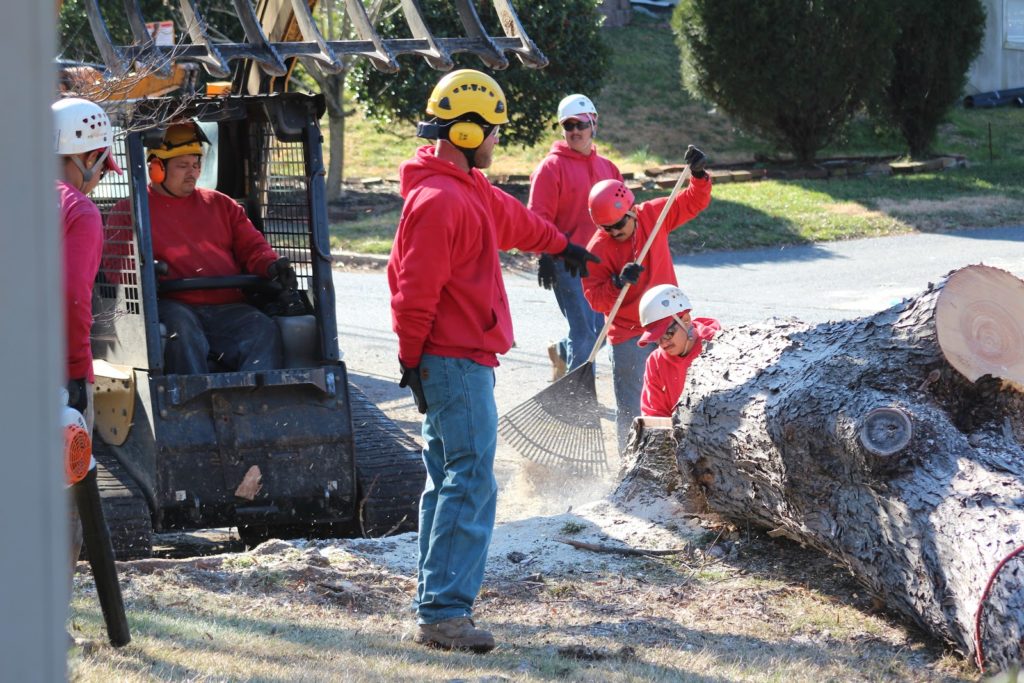 via Making Things Stretch
This is the only item on our list that doesn't really have a return on investment as your ultimately removing something rather than adding. Though conceivably you could replace it with a new tree, but landscape costs vary as does ROI information, so we won't even account for that.
In general, properties with trees tend to have higher value, but not if the trees are dying or potentially hazardous, as in ready to fall.
People spend anywhere from $75 to $1,500 for tree removal, with $650 being the average. The height of the tree, its diameter and complexity of the job are all key factors. If the tree has already fallen, i.e. due to natural disaster, then you'd probably pay as much as $150 for its removal.
Before a tree is cut, there are a few things to keep in mind, all of which would benefit from a site plan. Cutting trees could easily impact power lines, if not taken into consideration before the job is started.
Roots underground could be currently impacting plumbing lines, which a site plan would help realize. Then there is the obvious factor of your home being in line with the removal of branches or main stem. Having a site plan to share with whomever will handle cutting and removal is of significant benefit.
Very large trees which are 80 to 100 feet tall are the expensive kind to remove, costing $1,000 to $1,500. These usually are complex and time consuming even for experienced pros. Pine trees and palm trees will be more expensive than an oak tree for removal.
Additional considerations for this job are tree stump removal, which entails grinding the wood and removing roots or deciding to leave them in place. Whether trimming branches or pruning is the better route over removal. How to handle disposal, which is usually via a chipper and then removal of that material. And finally the distance the removal team has to travel, which comes up for those in more rural areas.
Upgrade 2 – New Siding for Your House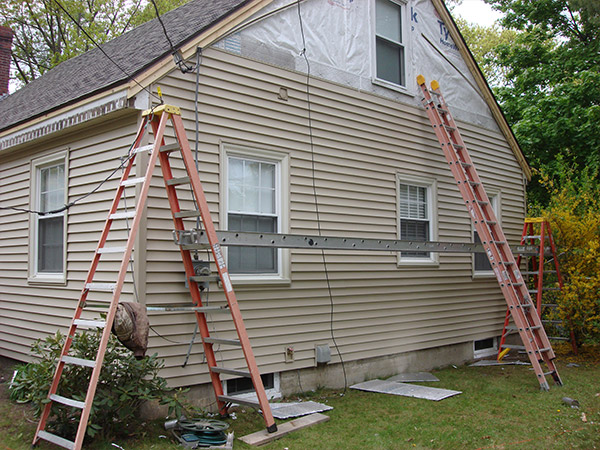 This is a popular upgrade that tends to get good bang for your buck. Often the old siding is removed, repairs to exterior walls are done as needed, updated house wrap is added, along with insulation in some cases, and then the new siding is fastened. This may also include possible updates to fixtures such as lights and shutters.
Materials dictate costs and the price range is rather wide; from $6,000 to $75,000 for a typical two bedroom home. Vinyl is a popular material and averages about $15,000 for full installation. Zinc, Copper, brick, and natural stone are some of the expensive options that could cost more than $50,000, but they should last for a very long time.
A two dimensional site plan is probably not all that helpful in communicating the design itself, but it would indicate all structural faces where work would be performed. While a 3D rendering would help convey design far better, depicting how various materials may appear on your home, along with colors.
Plus the 3D rendering can help with additional building materials and accessories, such as corner posts, window trim, shutters and light fixtures. The 2D drawing might help in determining where removed waste can be put and where best to place a large garbage container for eventual disposal of waste.
According to the 2019 National Remodeling Cost Vs. Value Report, new siding comes in at 76% ROI. Presumably, this is for vinyl siding, and is noted as covering 1,250 sq. ft., including corner trim. This is actually slightly lower than past years, but still fairly high compared to many renovations. Historically, metal and stone have an ROI in the mid 80 percentile, or as high as 92%, but cost more to install.
Upgrade 3 – Building a Deck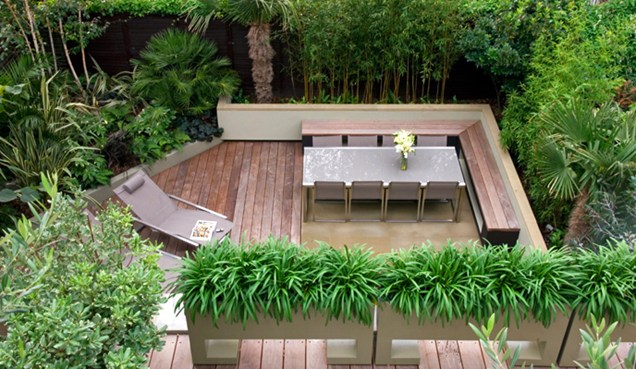 Outdoor living space, which a deck or patio offers, has many factors that can impact costs, while also defining how the space will ultimately be utilized. Besides the main consideration — cost of materials and labor, there are considerations for electricity for lighting and sound systems, heaters, furniture and landscaping.
All these additional items make for an upgrade that is akin to a new room addition for your home. And those can all be had for say $2,000 or less, unless requiring top quality, read as luxury, furniture.
For this upgrade, site plans are highly beneficial. It helps to understand not just where the deck will situate on your property and the new perimeter it will establish on your home, but to fully understand how spacing will work with all that is intended to be on the surface.
The going rate for labor, among deck-builders, is $35 per sq. ft. And sizes are usually considered under 200 sq. ft., between 200 and 500 sq. ft., or more than 500 sq. ft.
Among the typical materials, the costs vary a bit. Cedar wood and pressure treated wood are on the low end, but have pros of being rot resistant and dent resistant, besides being affordable. Pressure treated wood usually comes with 40 year warranty.
The drawbacks are that Cedar requires cleaning and staining every couple of years, while treated wood contains chemicals that may pose problems if not dealt with carefully. These both cost around $4 to $6 per sq. ft.
Redwood and composite materials, including PVC provide better durability with less maintenance, but raise costs to $7.50 to $10 per sq. ft. A durable hard plastic deck can ding which, unlike wood, can't be sanded out.
And Redwood is prone to mold and UV damage if not properly cared for. Then there are exotic woods like Brazilian hardwood that is very strong, resistant to mold, fire and scratches but costs a walloping $22.50 per sq. ft.
ROI varies by material. On the low end is 68% recouped value if going with composite material, and on the high end is Redwood or Brazilian Hardwood which average 80% ROI or more. But before building your deck in attempt to simply add value to your house, it is important to realize how usable will it be. If it is really an additional living space that is well designed, and fits well in your neighborhood, then increased value is likely.
Upgrade 4 – Installing a Patio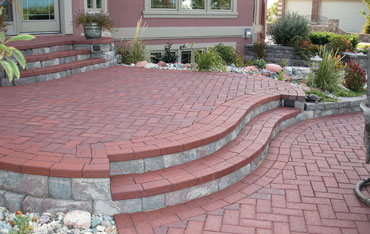 Patios, like decks, are built according to the size and specific desire for additional living space. A bistro patio is for having a cozy set up to share drinks between 2 people, whereas typical patios seat 4 comfortably and can accommodate outdoor dining.
Then, there are large patios, say 16 by 18 feet or larger that are designed for dining outside as well as relaxation.
Whereas decks rely on wood, patios rely on stone. Concrete is another popular patio material that can be dyed almost any color, and costs about $6 to $10 per sq. ft.
Pavers are the next step up at $5 to $15 per sq. ft. and use interlocking brick patters as the surface material.
Then there is the luxury of Flagstone which carries a cost of $10 to $30 per sq. ft. and presents generally unique designs of interlocking, large stone pieces.
If all of the above options sound expensive, realize that a gravel patio offers the DIY version for just $1.40 per sq. ft. — This "budget" option can still have the stepping stones and a stone border, so it is clear that this is the patio area.
A popular accessory item for patios is a fire pit or machinery. For a deck, this is iffy since wood is flammable whereas stone is not. Sitting around a fire is a great way to entertain guests. Smaller ones generally go for $50 to $250, and large ones sell from $300 to $3,000 or more.
Again, a site plan would benefit by providing a layout for where all the items can possibly go. And since a patio is usually at a ground level, it is suggested you consider putting such items on your lawn to get an idea of how it would layout before full installation takes place.
ROI for patios is usually the same as for decks, with decks averaging a bit higher due to additional construction. With Pavers and Flagstone, and the idea of actually creating an exterior living space, the ROI could exceed a wooden deck. Typically patios average 50% to 70% ROI, unless it is very well designed and using high quality materials.
Upgrade 5 – Building a Sunroom Addition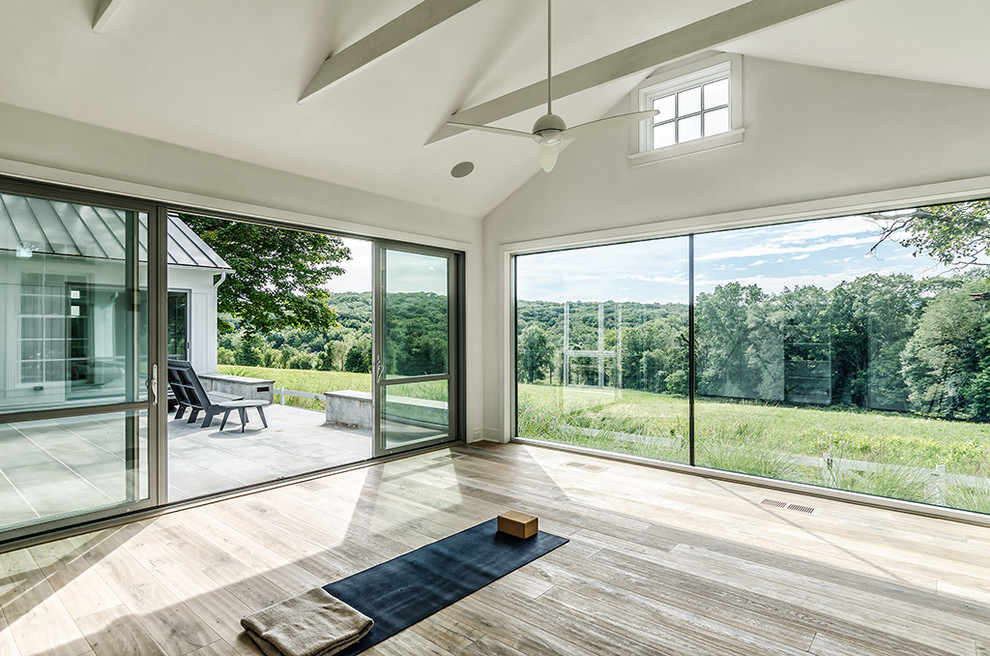 A Sunroom is similar to a deck or patio, but has enclosure. The basics of a sunroom are many windows on two to three walls allowing lots of light in. Some room additions are considered "building up" as in an additional bedroom, while others are "building out" as is the case with a sunroom, hence why it is an exterior upgrade.
Costs vary significantly. It could be space that is utilized as a porch or for growing items indoors, and thus constructed for a minimum of $6,000. Or it can be additional living space, requiring electrical outlets, heat and cool venting. Windows are part of the costs, of course. On the high end, the cost is $65,000 or more. The average cost is around $16,000 to $35,000.
Because this is an addition to the house, architectural consultation is necessary along with input from a structural engineer to ensure plans are sound. Then you hire a general contractor to carry out the plans.
A site plan is obvious as the footprint of your home is increasing and is reducing yard space. 3D rendering can benefit in depicting how windows will be aligned, and in how the interior space will be utilized exactly.
We were unable to find 2019 information specific to sunrooms, but historically, they average around 50% returned value. This can increase substantially if the room becomes an additional living space. If it is a true addition to the home and is a 4-season room, then ROI may go as much as 80%. The above mentioned Cost Vs. Value 2019 report by Hanley Wood does indicate that an additional family room has an ROI at about 70%.
Upgrade 6 – Installing a New Roof or Changing the Roof Shape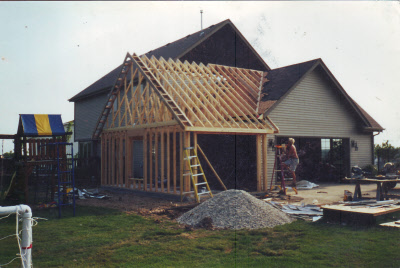 A new roof will always require a building permit. The only exception is if it is instead a repair where say less than 25% of overall roof is being replaced.
Again, materials and labor here dictate the overall costs. Labor costs will probably be competitive, but material costs can range from the low end with asphalt shingles (as low as $7,000) to Copper and Slate (stone), which can exceed $60,000.
The overall roof layout, the steepness of its slope or pitch of the roof, whether a tear off is required, and your location, are just some of the factors that can impact the price you'll pay.
The 2D site plan would provide documented detail of all portions of the roof, including structures other than your main residence, i.e. a garage, that will receive the new roof.
A 3D rendering can help compare how different materials and colors may appear. Plus, it can better display all fixtures and vents present on the roof, and again where the best place on your property for disposing waste and situating a large garbage bin.
RoofingCalc.com estimates a new roof at about $11,600. This is for 18 squares (1,800 sq. ft.) on a somewhat complex roof and includes underlayment, drip edge, flashing and vented ridge. It specifies architectural asphalt shingles as the material. The ROI is noted as 69% which is again down in value from recent years, but still fairly high when compared to other upgrades.
Metal roofing and clay tiles and natural slate will both last much longer than asphalt shingles, and have ROI around 84%, but the high-end roofing options will also cost substantially more.
Changing the Roof Line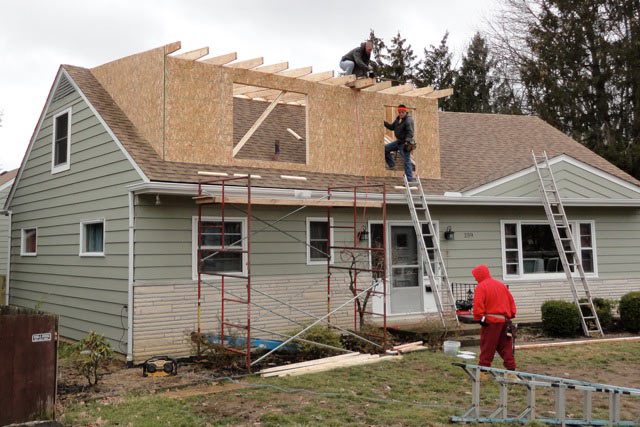 Changing the shape and/or layout of your roof will involve a little more than simply hiring a roofer. If you are planning to change a flat roof to a slopped roof, you will need to hire a team of designers and builders to carry out the planning and construction of the new roof frame on top of the existing roof.
A new truss structure properly designed and engineered would be required for such a major upgrade. Adding a dormer, raising a roof level or adding an additional living space level to the existing house.
All of these additions fall under the umbrella of major remodeling upgrades and as such will likely require a layout of the existing floor plan, plus a draft or rendering of a proposed floor plan, in addition to the property's site plan, all followed by a slew of building permits.
Upgrade 7 – Adding A Garage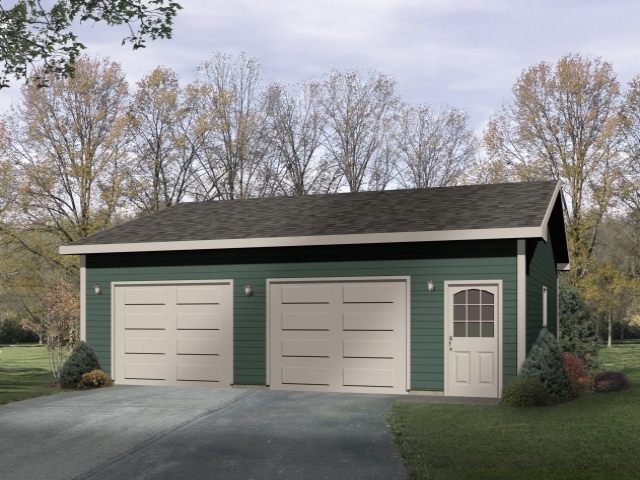 Building an attached garage is more common than a detached one, and is less expensive. If the driveway already exists, then the costs are even less. A single car garage can be had for $7,500 to $15,000, while a two-car garage averages $25,000.
A detached garage offers more workspace usually, but it does cost more since all four walls are built independent of the home. However, a detached garage option is considered safer, since no exhaust fumes from vehicles will seep into your residence. Plus, a detached garage can "build up" and include a loft which may also be additional living space.
The minimum average cost to build would hover between $9,000 and $15,000, depending on the size and other variables, but adding a loft raises that to $27,000 to $40,000 for just the bare minimum.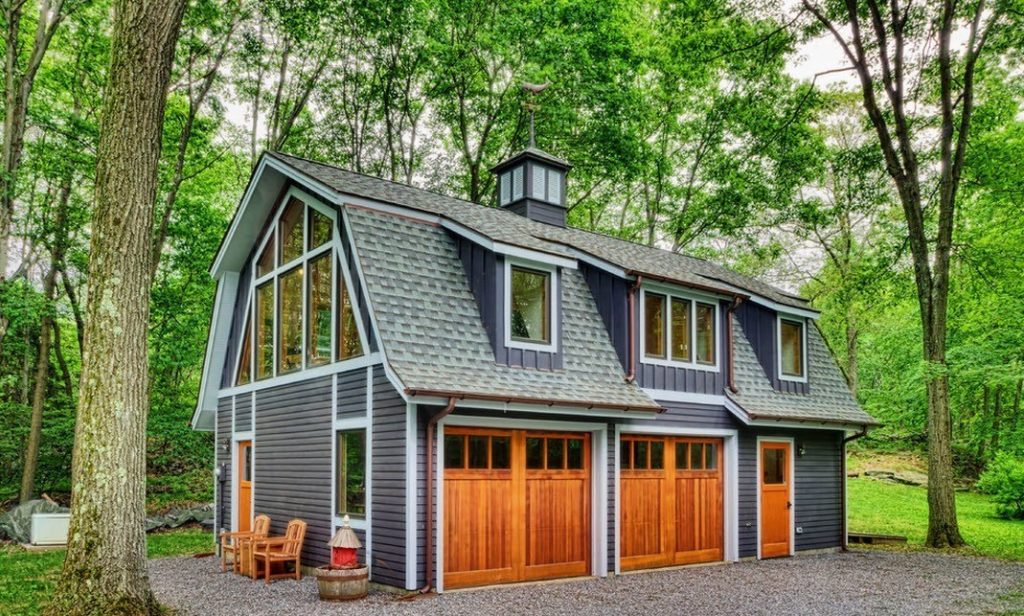 Costs are impacted based on all the items that a garage may be. Today's garages usually have electricity for lighting, automatic garage doors, or for workspace and power tools. Some garages also have heated floors, and all have their own construction materials including painted walls, ceilings and windows.
Site plans and building permits are obviously needed to ensure proper construction and utilizing property space with utmost feasibility.
Historically, garages benefit from high ROI depending on location. In colder/snowier climates, the value is as high as 100% as having a garage in the "snow country" is that much of an asset to the home.
In warmer climates, they are closer to 60%. In recent years, an upgrade to garage doors is considered a top ROI upgrade, averaging 77% to 85% recouped value.
Upgrade 8 – Installing an In-Ground Swimming Pool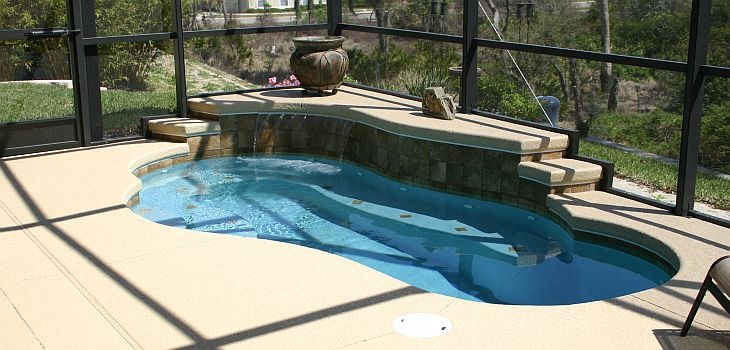 Who doesn't love the idea of a swimming pool on their property? Actually, the answer to that question may surprise you, but we'll get to that in a moment.
Swimming pool construction is all about the lining material. Sure a huge hole will be dug in, presumably, your back yard and obviously that requires a building permit.
Yet, once that is done, the material that will be filled with water, among other chemicals, is the pool's lining. And this is essentially one of three materials. But the general rule is plan on spending $50 per sq. ft. for a pool, with fact that depth of the pool will impact that rate.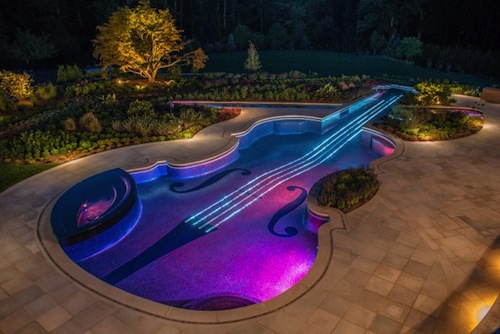 A concrete pool costs the most, ranging from $50,000 to $100,000 to install. It also requires the most upkeep to be done every 3 to 5 years, plus ongoing pool cleanings / water treatment. Vinyl costs the least to install at $35,000 to $50,000, but still requires a bit of maintenance. This on average is about one third the price of concrete upkeep.
Fiberglass lining is unique in that the material is actually pre-formed off-site to fit the exact hole that is dug, conforming to pre-determined shapes.
Fiberglass pools cost $45,000 to $85,000 to install, yet usually have about one third the upkeep of vinyl, so the least amount in maintenance costs. Yet Fiberglass overall lasts less time than vinyl, which lasts slightly less than concrete.
Accessory items include side hot tubs, which add $5,000 to $8,000 to the costs. Then there are slides, and diving boards, plus a fence enclosure – all of which can be had for less than $2,000.
While all this sounds like tons of fun and a great way to entertain guests, the reality is people do not use pools as often as they think they might. Its novelty can wear thin fast. 😉 Which makes for very poor ROI.
A new homeowner inheriting a pool from previous owner will realize they are taking on yearly maintenance costs, plus heating costs, plus insurance costs, and if in a colder climate realize they are at best getting 6 months of use.
Historically, pools get horrible return on their value. In the Midwest, it averages to just 6% (ouch). And even in California or Florida, it rarely exceeds 15%. Obviously, if you find the right buyer who relishes owning a pool and knows they will put it to regular use, things may be different. But that is truly rare.
Upgrade 9 – Installing Ground Source Heating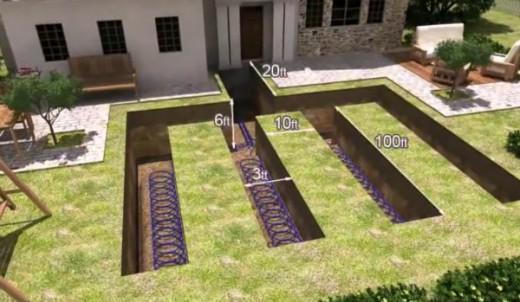 Why not put the whole "digging a hole in your yard" to a far better use than a pool? You can with a Geothermal heat pump. This is an excellent way to supplement your home's heating and cooling efficiency. Unfortunately, less than 1% of American homes utilize this technology.
A site plan helps here, besides being necessary for inevitable building permit, by showing that the hole will not interfere with other items underground, namely utility lines. Plus show that the pump and pipes will have adequate spacing, and that the materials are sufficient, if not superior, to increasing energy efficiency.
The concept is based on the idea that several feet below ground level, the earth maintains a consistent temperature. Installing pipes, filled with water, that feed into a pump allows for that stable heated energy to feed into your home and offset other energy costs. This is actually more efficient than above ground air pump or a typical furnace.
Without the tax rebate, the average national cost is about $7,000 to $15,000 for the installation. That's a bit hefty, but fortunately the manufacturers will sometimes provide interest free loans to make installation more feasible.
Return on investment information is no longer current, but information from just a few years ago was suggesting that within 10 years, you could make your money back from what you spend on installation, through the cost savings with supplemented energy efficiency. Even within 6 years it was seen as possible, and if anything pump technology has improved. A new homeowner would essentially realize 100% value from such an upgrade.
Upgrade 10 – Building a Shed and Placing It on Your Property
This Project can be carried out by a professional handyman or a handy DIY enthusiast such as yourself! 😉
The total cost of the project can be anywhere from $1,000 on the low-end up to $3,500 for a larger high-end shed design with quality windows, roofing, and siding. The price range includes materials and supplies, plus permits, if/when required by your local building code.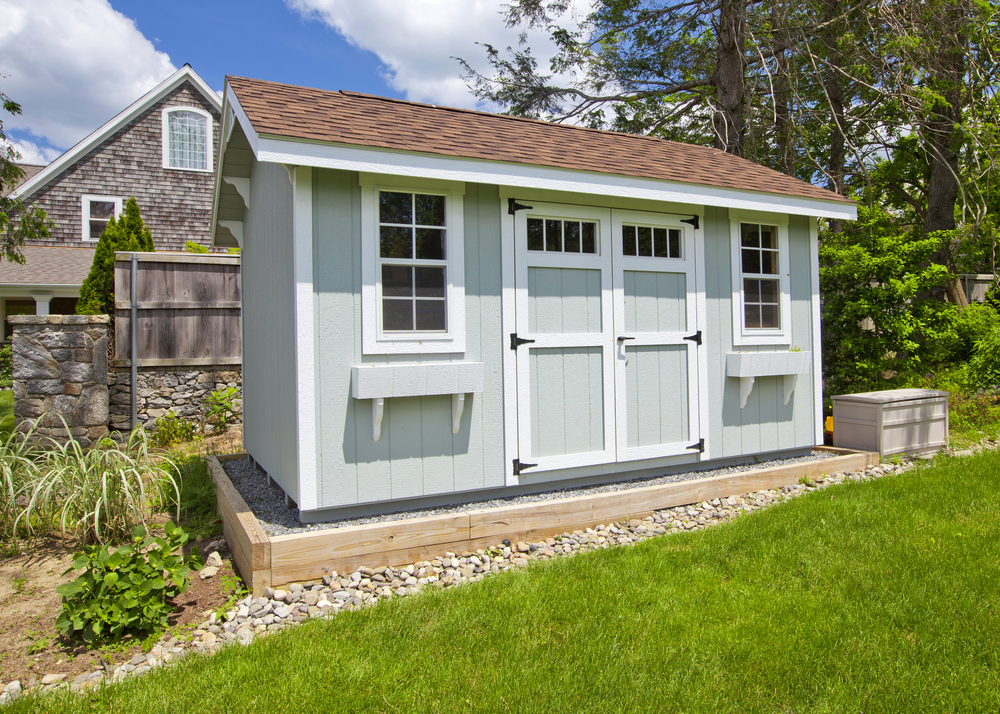 Below are the 10 steps to follow when building and placing a shed on your property:
Choose your shed design
Acquire a permit from the local city hall if needed for placement
Order materials and supplies
Install the foundation, if needed
Frame the shed – Floor, walls and roof
Install the door and windows
Wire the shed (optional)
Install roofing and siding
Build a shed ramp (optional)
Finish your shed to suit your style
Here is each step described in more detail: https://www.24hplans.com/how-to-build-a-simple-shed/
Note:
24hplans has team of highly-trained, professional architects and drafters who can prepare any kind of site plan in the shortest amount of time possible, so that you can easily obtain that building permit and get on with your project. Use the promotion code: 24hplans-20off to get a 20% discount off any package. — Please note this is a limited time offer, exclusive to the readers of our blog. This offer is not being advertised anywhere else.